Sigma dp2 Quattro Review
Review Date : Fri, 1 Aug 2014
Author : Andy Westlake
The Sigma dp2 Quattro features a striking, unconventional design and a completely reworked sensor in comparison to its predecessor - the DP2 Merrill.

Does this redesign and reinvention result in improved performance? Find out in our full Sigma dp2 Quattro review.
| | |
| --- | --- |
| Pros: | Wonderfully sharp lens; Image quality at lower ISO settings; Well laid out controls |
| Cons: | Bulky body; Handgrip not particularly comfortable; Image quality at higher ISO settings; No video |
Over the years, the design of digital camera bodies has gone from being relatively diverse to converging towards a common style which, on the whole, making it at times quite difficult to tell one brand apart from another.
There have been instances where manufacturers have attempted something less conventional, with Nikon's distinctive Coolpix models of the early '00s particularly notable.
Sigma has itself defied convention in terms of design with its DP models in recent years, and the new dp2 Quattro is no different. The model is one of the most eye-catching released in recent years, while the inclusion of an APS-C sensor and fixed lens also bring promise of some impressive image quality.
Let's take a closer look at this distinctive and unique camera.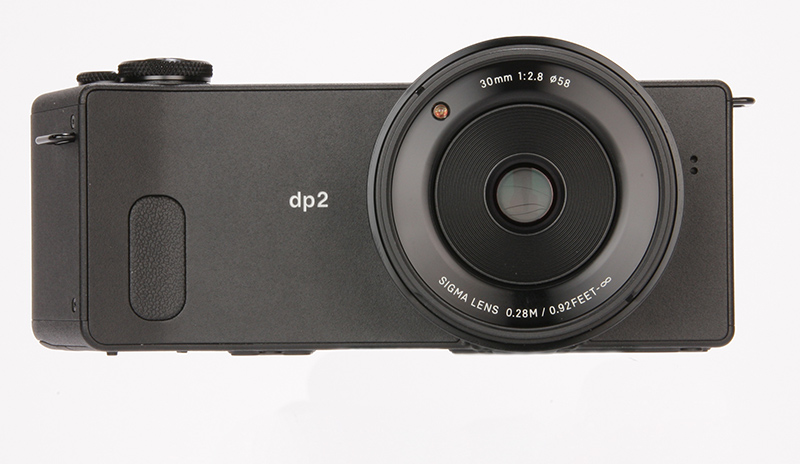 Sigma dp2 Quattro - Features
As mentioned, the Sigma dp2 Quattro boasts a few unique features with regards to its imaging specification, matching its unique design in this regard.
As has been the case with some previous 'DP' models, the dp2 Quattro features a lens with a fixed focal length - in this instance 30mm, or 45mm in equivalent terms. This equivalent focal length is about the same as a natural field of view, and as such is favoured by many photographers.
In terms of the optics, the lens has been specifically designed to work optimally with another of the camera's distinctive features - its sensor.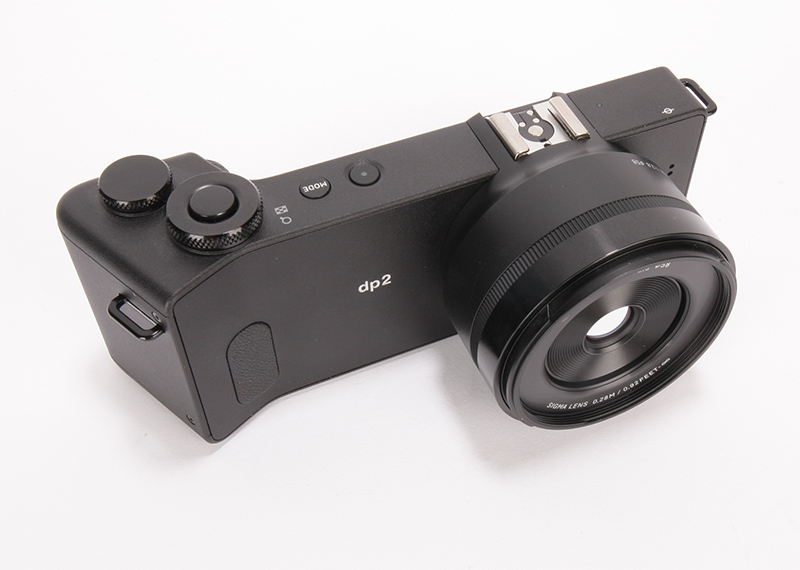 Foveon sensor

The sensor is of APS-C dimensions and it features Sigma's unique Foveon multi-layer design which incorporates stacked layers to capture either the red, green of blue colour sensitivity on each site.
The result? High detail capture and impressive colour gradation, although noise at the higher ISO settings is sometimes rather too apparent.
Another quirk of the sensor, and the camera on the whole, is that it doesn't record video and thus is almost unique in the digital camera market in that regard.
The camera is also lacking a built in flash, although the top-plate hotshoe does allow for an external flash to be attached.
The dp2 Quattro is also missing a viewfinder, although the rear of the camera does house a 3in, 921k-dot LCD screen.