Sony Cyber-Shot RX100 III Review
Image Quality
Sony Cyber-Shot RX100 III Review - Image Quality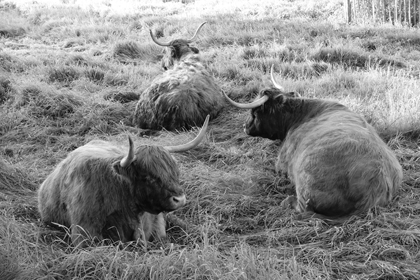 Colour and white balance

In general the RX100 III delivers reliable white balance performance and, as a result, good colour rendition. There are times at which images are lacking a little with regards to contrast when it comes to the default colour settings, and thus it's convenient that a range of different colour modes are on hand to tweak the results.

A particular favourite of these colour modes is the black and white setting, although there are plenty on hand to cater to most needs.

Exposure

The RX100 III delivers even results in terms of exposures thanks to a solid evaluative metering system.

There are very few times at which exposure compensation was required, although when it is needed it's simple enough to adjust thanks to the intelligently laid-out controls on the rear of the camera, while the spot and centre-weighted metering modes ably accommodate for more difficult shooting situations.

The larger-than-average sized sensor - for an enthusiast compact - also delivers well when it comes to dynamic range, achieving results more akin to APS-C DSLRs than enthusiast compacts.

There's plenty of detail in the shadow areas of images, and while there is a slight tendency for highlights to clip this is easily managed in-camera.

Resolution

The RX100 III manages some decent results in terms of resolution in comparison to its peers, managing around 30 lines per mm (lpmm) at ISO 80.

Even as the ISO setting is pushed higher the model is still capable of resolving a good level of detail, managing around 28lpmm at ISO 6400, only falling down to 22-24lpmm at the maximum ISO 12,800, which in itself is still impressive for a camera of this type.

Noise

Both luminance and colour noise are well managed right up to ISO 800, and even at the next setting of ISO 1600 luminance noise isn't a huge issue, only causing a slight loss of fine detail in images.

Colour noise is well managed right up to the maximum ISO 12,800, and even then the slight blurring of detail and colour patches across the image don't present massive issues should you ever need to utilise the setting.

Raw vs. JPEG

As is ever the case, if you want to get the best out of the RX100 III in terms of image quality, it is preferable to shoot Raw as opposed to JPEG.

The former offer far greater control on image noise at the higher ISO settings, while the dynamic range is also slightly more extensive on Raw files.

The same is true with regards to the camera's resolution, as Raw files can be tweaked just that extra touch further in Raw editing software, and thus deliver more detail than their JPEG counterparts.