Sony Cyber-Shot RX100 III Review
Performance
Sony Cyber-Shot RX100 III Review - Performance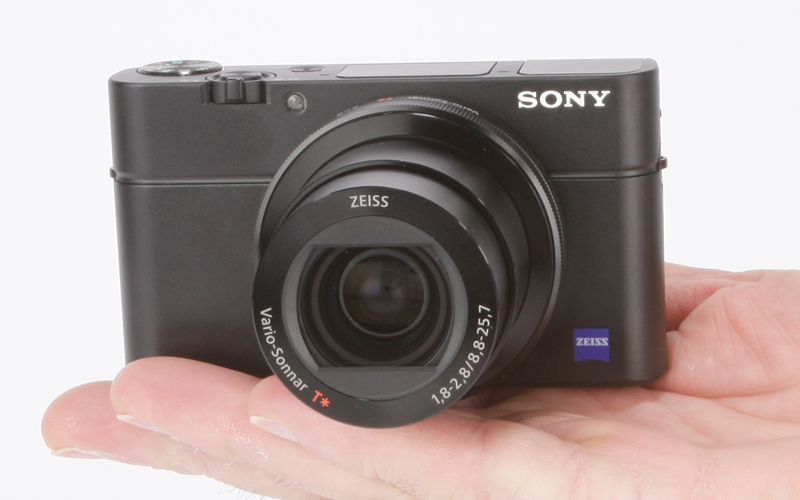 In terms of the camera's AF performance, while there is certainly a slight improvement of the general speed it's not a great deal faster.
As with before, the AF performance is certainly fast enough, although it's not quite as quick as some other systems found on competing models.

As you might expect for an enthusiast compact, the RX100 III features a host of advanced focusing modes including focus tracking and face detection, although unfortunately Sony doesn't really make full use of the camera's touch screen functionality when it comes to allowing for the touch selection of specific AF points.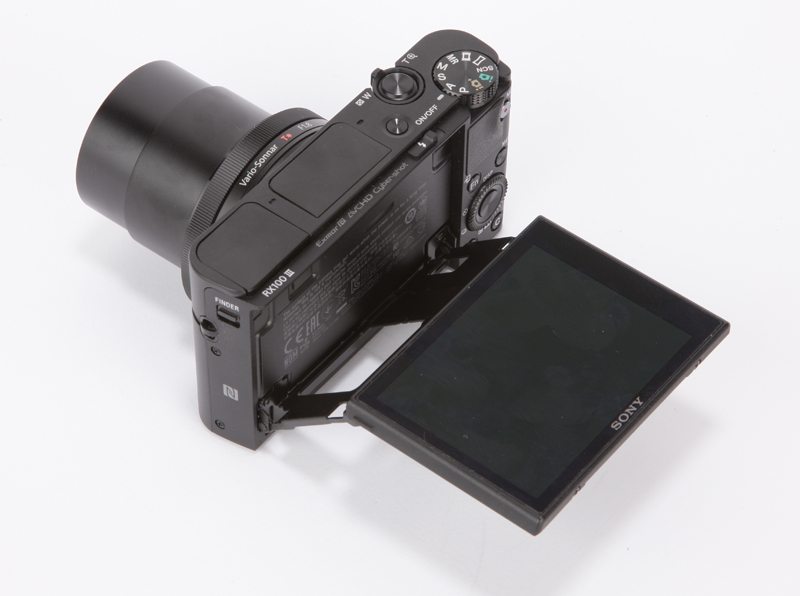 LCD performance

The model's LCD screen is as impressive as those found on previous models, delivering a good level of both colour and contrast that's more than capable of coping with difficult and bright lighting conditions.

While the ability to now turn the screen through 180-degrees, and thus compose perfect selfies, will certainly appeal to some you can't help but feel that for the market to which the RX100 III is targeted will not necessarily require such a feature.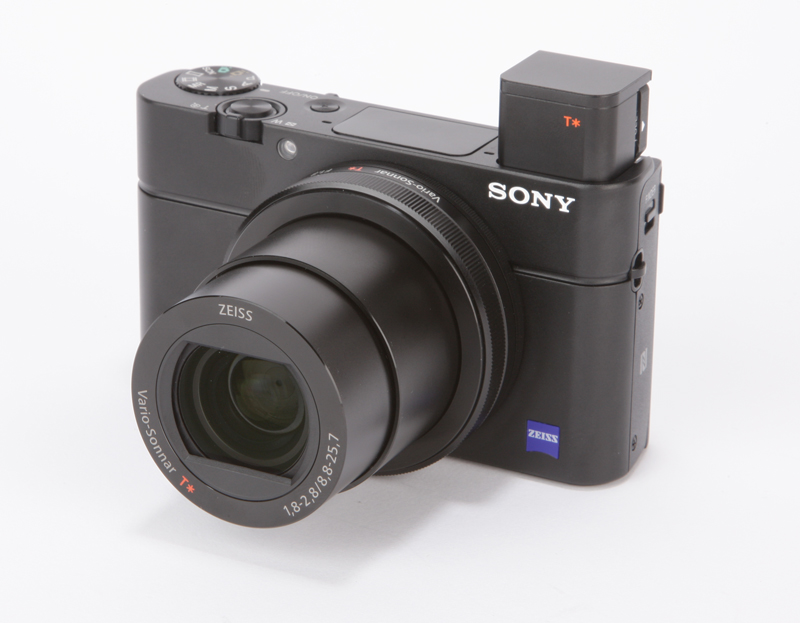 EVF
One feature that will prove more welcome is the new pop-up EVF. With a resolution of 1.3-million dots, the EVF is well specified and delivers a good shooting option for when shooting in either particularly bright conditions or in low light situations.

A point of note is that as the EVF is located towards the left hand side of the camera, left eye shooters will find themselves pressing their face up against the RX100 III's screen when shooting. Such a situation could be remedied with the option of a slide-on eye cup, and maybe this is something Sony might consider in the future.