Sony Cyber-Shot RX100 III Review
Design
Sony Cyber-Shot RX100 III Review - Design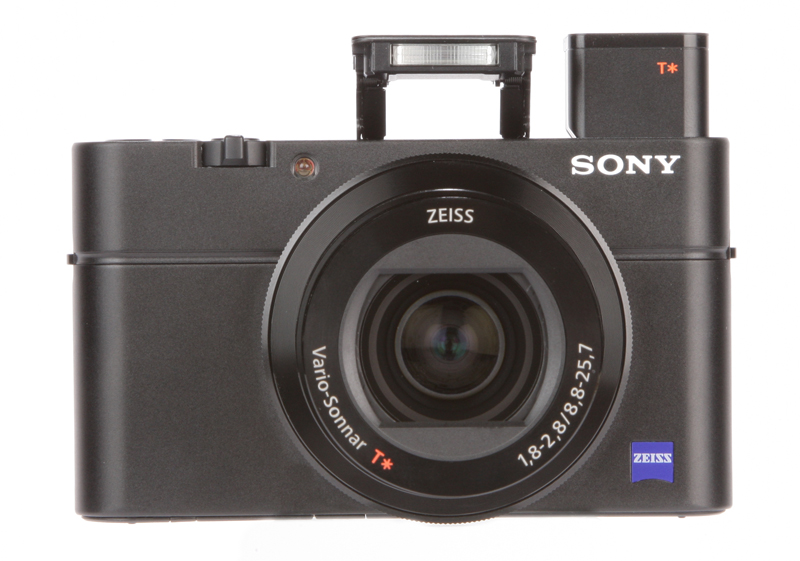 In terms of the physical appearance of the RX100 III, it bears all of the hallmarks of previous models in the series.

The major differences in terms of design relate to the new 180-degree vari-angle LCD screen and the pop-up EVF. That being said, these two elements are relatively inconspicuous and as such the RX100 III is almost identical to the RX100 II.

As was the case with the RX100 II, the RX100 III is an enthusiast compact which handles well and has a host of key controls readily located for quick access.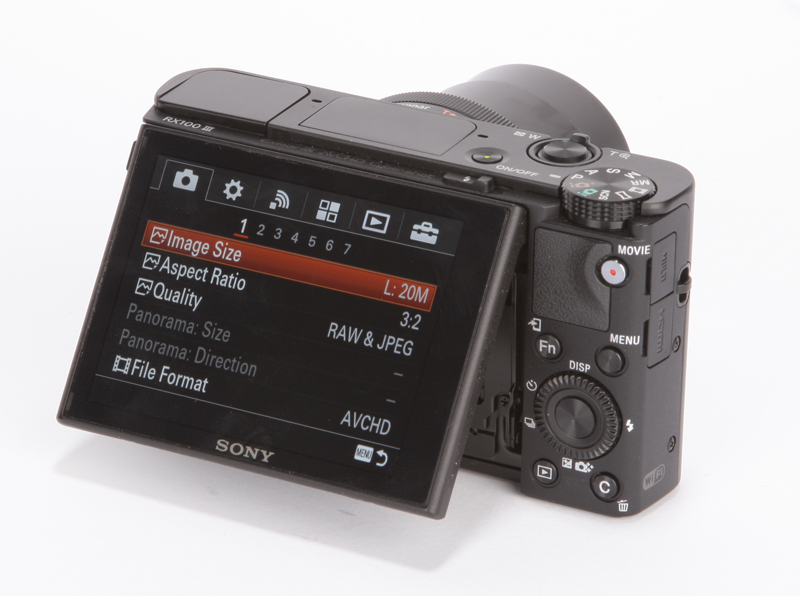 Button layout
There are a few intriguing changes with regards to the buttons designation, although on the whole they are all located in the same areas as before. Where previously a '?' help button sat, there is now a custom button which can be set to a host of different key settings.

When you consider the enthusiast level of this camera, such a shift is hardly surprising.

In terms of the general handling, the RX100 III now benefits from the presence of a secondary control dial around the front lens of the camera. This dial, in conjunction with the control dial on the rear of the camera, give the RX100 III more the feel of a CSC or DSLR in operation than an enthusiast compact.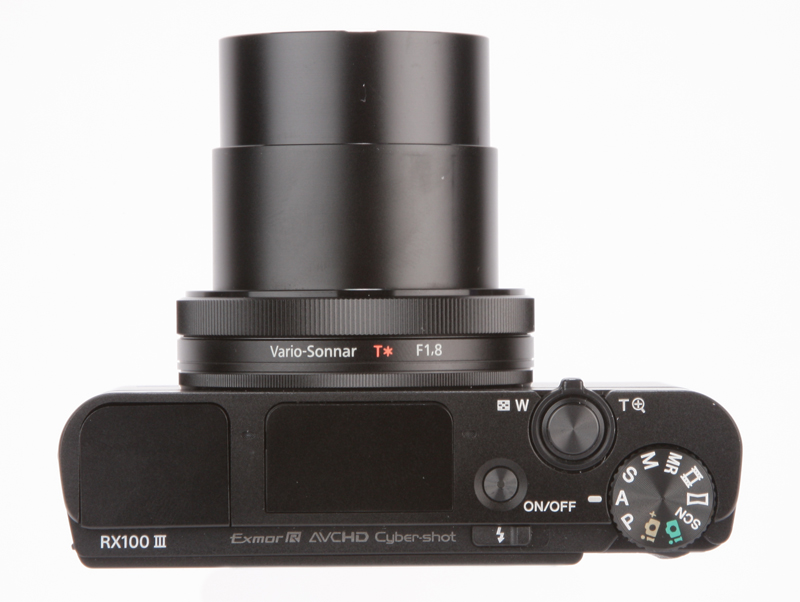 Although the RX100 III might not have quite the same level of external controls as some of its competitors, the absence of these means that the physical size of the body can be kept to a minimum and thus the RX100 III will readily slip in to a trouser pocket.