Panasonic Lumix FZ1000 Review
Review Date : Fri, 11 Jul 2014
Author : Jon Devo
Panasonic Lumix FZ1000 Review - Packing a 20.1-million-pixel 1in CMOS sensor and 4K-video recording, the Panasonic Lumix FZ1000 pushes the bridge camera class in a new direction
| | |
| --- | --- |
| Pros: | 4K video capture a bonus; Excellent build quality |
| Cons: | Lack of touchscreen; Proliferation of buttons may intimidate inexperienced photographers |
After the recent launch of the popular Lumix DMC-GH4, the first compact system camera to boast 4K-video recording, Panasonic has followed up by putting quad full high definition video recording capabilities inside a compact bridge camera in the Lumix FZ1000. Lowering the barrier to entry for would - be image makers to capture stunning stills and video content on a device that's built to do it all.
Given its feature set there isn't much in the way of direct competition from other manufacturers currently on the market, although the slightly pricier Sony Cyber-shot RX10 also features a 1in sensor with a focal range of 24-200mm that maintains a constant f/2.8 maximum aperture.
While the RX10 delivered some of the best in class performance and quality, it's close to £900 price tag at launch and relatively limited focal range make it a tough sell, given that its just another bridge camera.
However the Lumix FZ1000 offers much more for the money, including a bright f/2.8-4.0 Leica DC lens with 16x Optical zoom, equivalent to 25-400mm, twice the range of Sony's RX10.
Panasonic's own 12.1-million-pixel FZ200 boasts a significantly greater reach of 25-600mm with a constant f/2.8 maximum aperture and at much more affordable price, however it does have a smaller 1.66in sensor and lacks the advanced technology packed into the FZ1000.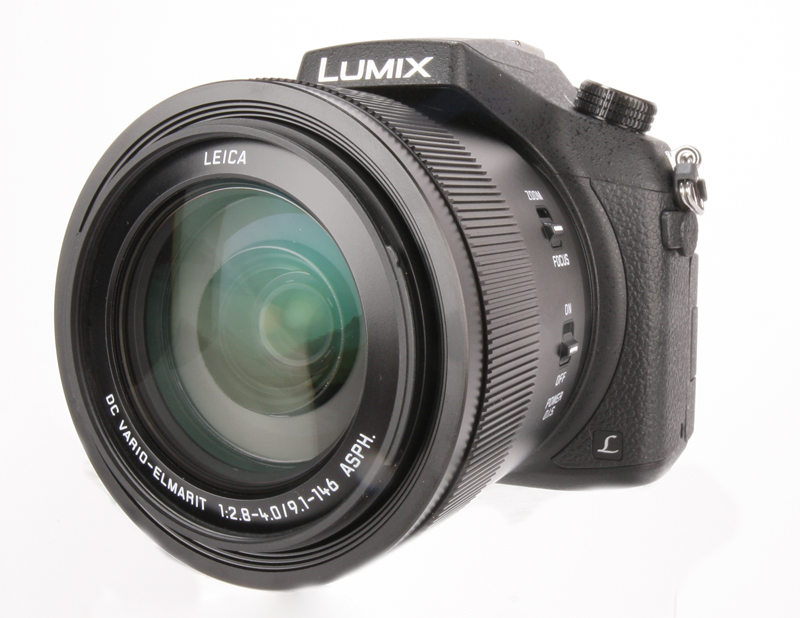 Panasonic Lumix FZ1000 Review - Features
The inclusion of a large high sensitivity 1in 20.1-million-pixel MOS sensor puts the FZ1000 a cut above in the point-and-shoot camera class. The larger sensor means it will have a great signal to noise ratio, making it better for low light shooting at high ISO sensitivity settings.
Panasonic's proprietary depth from defocusing technology, also featured in the GH4, is included in this new camera, delivering impressive autofocus processing speed, making it as much as 275% faster than the FZ1000's nearest relation, the FZ200 according to the Japanese firm's in-house testing.
In keeping with its all-in-one ethos, the FZ1000 also features a reasonably comprehensive in-camera raw conversion tool that make it possible to adjust settings as you would on a computer and save the tweaked version as a new file.
It's obviously not going to replace dedicated conversion software on a separate device with a large screen, particularly because there's no magnification option or side-by-side comparisons during editing - only after - but for quick experimental edits, it's a positive feature to see included.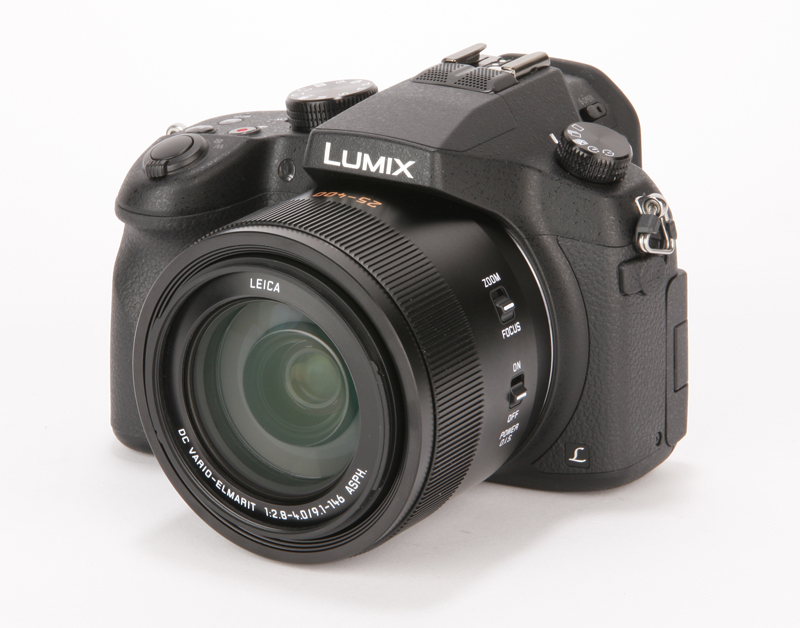 Video capabilities

Of course the headline feature of the FZ1000 is the inclusion of 4K-video and if you're already beginning to switch off because you're not interested in recording video, I implore you to stick with me. 4K-video recording is only half the story.
The FZ1000 features a fast readout quad-core Venus IV processor that enables smooth QFHD recording when a compatible UHS Speed Class 3 SD card is being used. The resulting video captured on the camera is four times the resolution of full HD and Panasonic has made it possible to scrub back through the footage in slow motion and grab 8-million-pixel 3840x2160 resolution at the touch of a button.
This opens up a great alternative way of taking pictures, particularly for unpredictable subjects such as wildlife and sports. However, the FZ1000 also features burst mode shooting up to 12 frames per second, if you want to capture full resolution stills of fast-moving targets.