Canon PowerShot SX700 HS Review
Review Date : Fri, 23 May 2014
Author : Cliff Smith
Canon PowerShot SX700 HS Review - Canon's latest travel camera packs everything but the kitchen sink, but how does it perform when put through its paces?
| | |
| --- | --- |
| Pros: | Features; Performance; Image quality; value for money |
| Cons: | Slightly fiddly Wi-Fi setup |
While the Canon SX600 HS is an impressive compact thnaks to its ultra-compact 18x zoom lens and its wallet-friendly price point, it's slightly disappointing that it's lacking manual exposure options.
Its bigger brother - the Canon SX700 HS - features an equally compact 30x zoom lens, a full range of manual exposure controls, and comes in at under £300.
As a result it should build on the success of its sibling, so lets take a look and find out.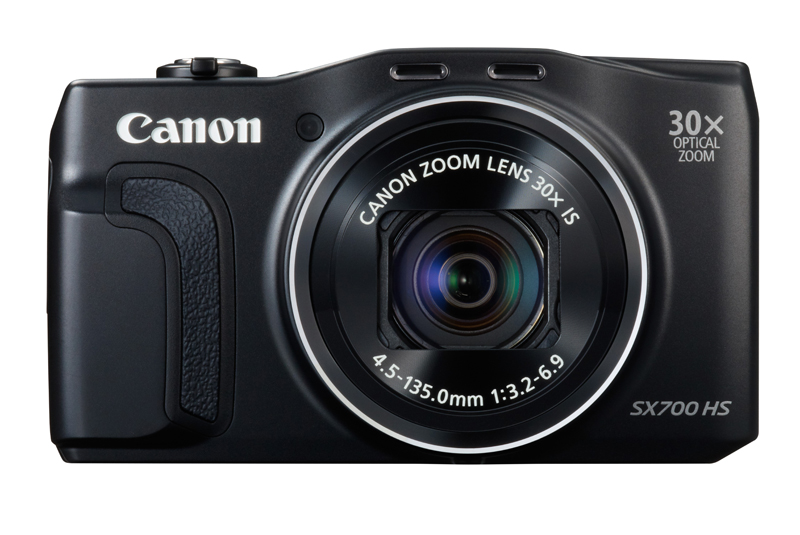 Canon PowerShot SX700 HS Review - Features
As with all travel cameras the main feature of the SX700 is its lens, and it's a beauty. With a focal length range equivalent to 25-750mm (30x zoom) it's one of the most powerful on any compact camera, competing with class leaders including the Panasonic TZ60 and the Sony HX60, both of which are considerably more expensive.
The SX700's lens features optical image stabilisation, and has a maximum aperture of f/3.2-6.9, but by far its most impressive attribute is its compact size. With the lens retracted the camera is only 35mm thick, slim enough to fit easily into a pocket or handbag.
The lens is far from being the only noteworthy feature though; the SX700 is loaded with useful stuff, including a superb 3in monitor screen with a very high resolution of 922k dots and an effective anti-glare surface. It has adjustable brightness, but even the default setting is perfectly usable in bright sunlight.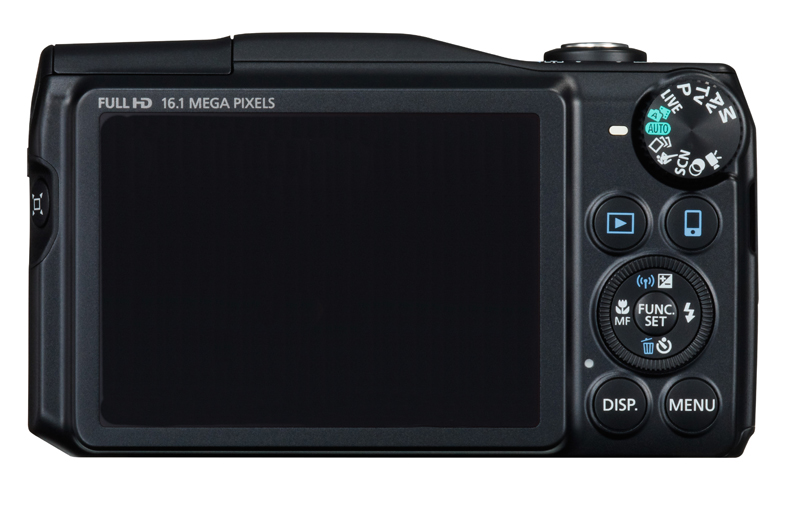 Manual shooting
Unlike the SX600, the SX700 has a full range of manual exposure options, with shutter and aperture priority as well as all-manual. Other cameras that purport to have manual aperture control only offer either minimum or maximum settings, but the SX700 offers full aperture control in 1/3-stop increments, from the maximum to the f/8 minimum.
Shutter speed control is also provided in 1/3-stop increments, from 15 seconds to an impressive 1/3200th of a second. Both are adjusted by turning the rotary bezel around the D-pad.
Like a lot of modern cameras the SX700 HS features wireless connectivity, with both Wi-Fi and Near Field Communication (NFC) available, and the inevitable free app available for download on both Apple and Android mobile phones.
While it does offer plenty of wireless options, including backup, sharing and GPS tagging, setting up the connections is a bit more fiddly than on some of its rivals, with multiple menus and lots of typing.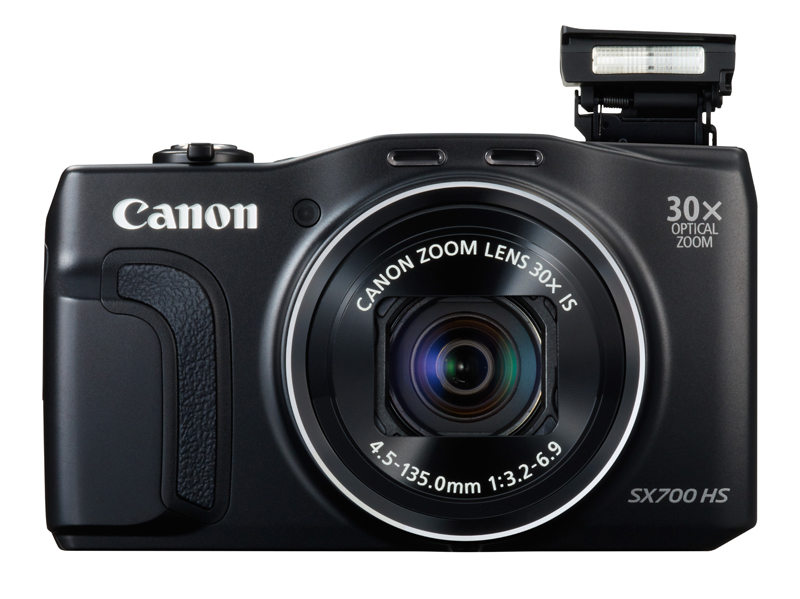 Feature packed
The SX700 has many other great features, including enhanced low-light shooting, slow-motion movie recording, full 60p HD video and a hybrid auto mode that records short movie clips as you're shooting, giving you a video diary of your day out.
The overwhelming impression is that Canon has really thought this one through, and produced a well-integrated camera that has almost every feature you could possibly want, a real jack-of-all-trades.