Canon PowerShot G1 X Mark II Review
Design
Canon PowerShot G1 X Mark II Review - Design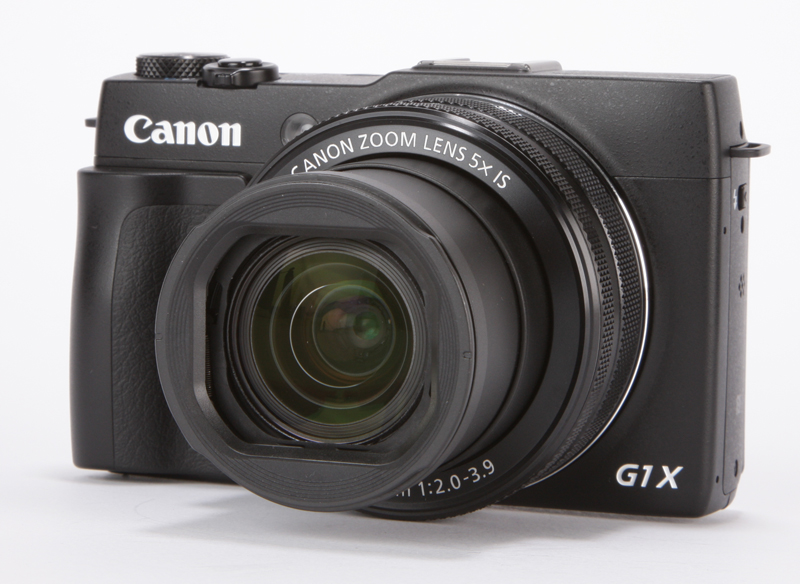 Where the Canon PowerShot G1 X Mark II does impress is in its build quality. The model features the combination of an aluminium exterior and stainless steel chassis, with the two resulting in a camera which is a touch heavier than the previous model in the series, although certainly feels assuringly robust.
This extra weight is also relatively well managed, as thanks to a new sculpted handgrip the camera sits well in the hand. The only reservation here is that the handgrip does appear to be a bit of an afterthought and not entirely integrated to the design of the camera.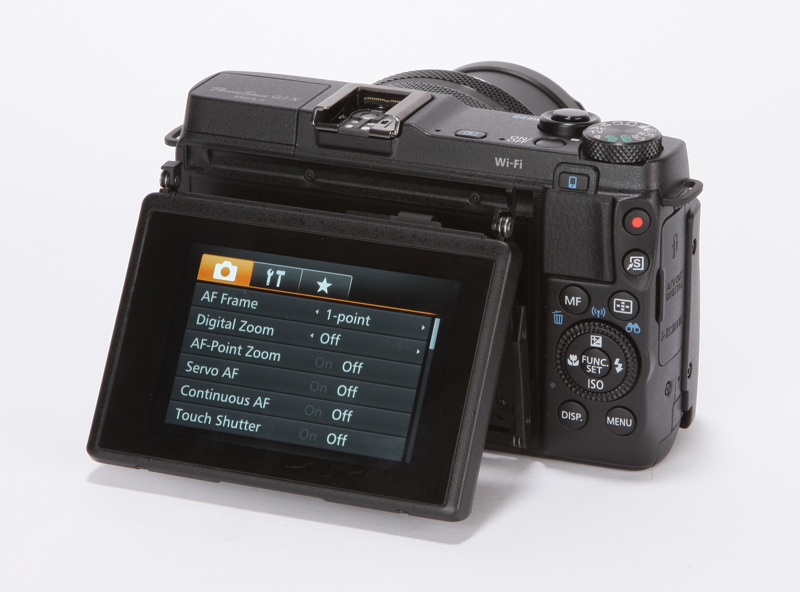 Controls
In terms of the handling, on the whole all of the regular controls are well laid out and function well in operation.
For example, the camera's mode dial is placed on the corner of the body for easy control with the thumb, while the rear control ring is also similarly easy to access while shooting.

Further impressive controls include the dual control rings around the camera's lens barrel which can be customised to whichever shooting setting you either use most regularly or require at a certain moment.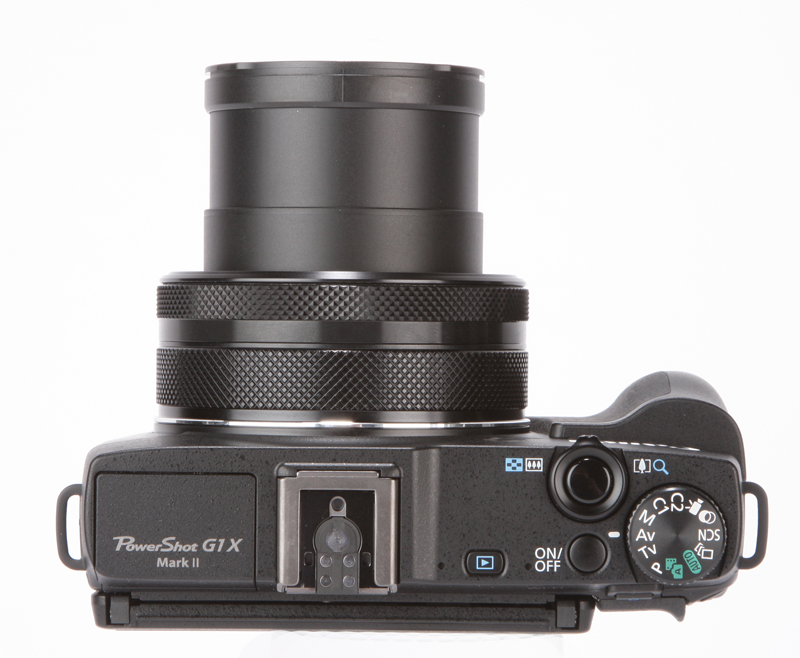 Criticism
The only real criticism of the controls is that occasionally they are a touch easy to knock and, as they're not to firmly fixed, you can find yourself accidentally changing the camera settings.

Also, the playback and Wi-fi buttons are placed within easy knocking reach and would have been better placed elsewhere.