Canon PowerShot G1 X Mark II Review
Review Date : Tue, 13 May 2014
Author : Michael Topham
Canon PowerShot G1 X Mark II Review - The Canon PowerShot G1 Mark II looks to build upon the performance and feature set of its predecessor at the top of the manufacturer's compact camera line-up.
| | |
| --- | --- |
| Pros: | Strong image quality; Solid build; Addition of handgrip welcome; Wi-fi and NFC functionality |
| Cons: | Removal of viewfinder will disappoint some; High list price |
Canon's G series of compacts has long been the first port of call for many photographers who are happy with a compact camera but want to start taking their photography a touch more seriously.
Models such as the G11 and G12 developed near cult status, gaining universal popularity and an avid following in the enthusiast compact market.

Last year Canon decided to take the G series in a slightly different direction with the Canon G1 X. The model took a big step up in terms of sensor specification boasting a larger 1.5in chip - more in line with CSCs than similar advanced compacts.

Despite the boost in the sensor size, the Canon G1 X still featured a host of characteristics those familiar to PowerShot G cameras of yore would instantly recognise, and the Canon G1 X Mark II following on along a similar theme to its predecessor.

The original G1 X wasn't without criticism when first reviewed, and so naturally the question is asked as to whether the G1 X has ironed out these concerns or whether it's still an ultimately flawed model at the top of Canon's tree.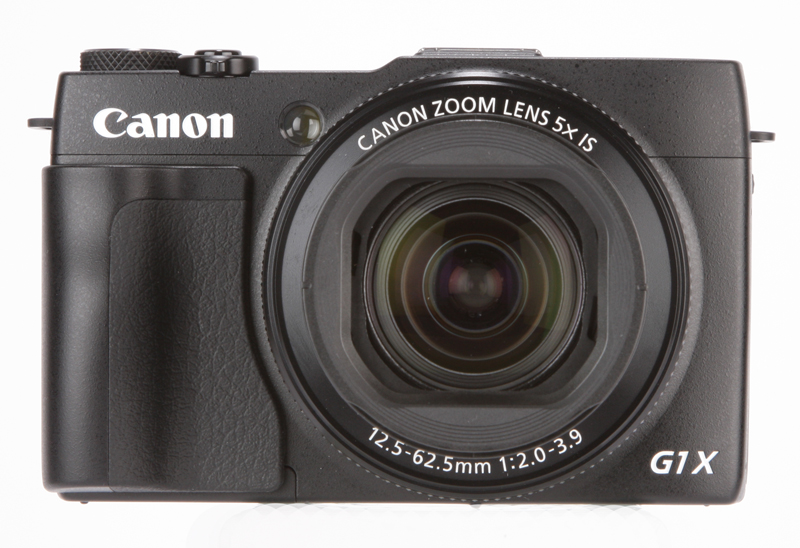 Canon PowerShot G1 X Mark II Review - Features
For all of the criticisms of the Canon G1 X - and there were certainly several - one area where it certainly impressed was with regards to the camera's sensor and therefore its image quality.

The model featured a 1.5in CMOS sensor which measured in around 16% larger than Micro Four Thirds sensors found in some CSCs, and perhaps most eye-catchingly only 20% smaller than Canon's own APS-C-type sensor found in the models entry-level DSLRs.

It's no surprise then that the Canon G1 X Mark II retains the same sized sensor as its predecessor, although there is a slight drop in resolution, with the Mark II now featuring a 12.8MP resolution.

What this drop in resolution does mean is that the individual megapixels on the sensor are larger, and as such they should offer better light gathering capabilities.

The sensor isn't the only area of the camera's specification that's received a modification in comparison to its predecessor, with the models lens also receiving some attention.

Out goes the camera's 4x optical zoom and in comes a 5x optical zoom benefiting from an increase in focal length at both the wide and the tele end - now covering a focal range of 24-120mm in 35mm equivalent terms.

The lens also benefits from an improved maximum aperture of f/2 at the wide angle, dropping to a still-impressive f/3.9 at the tele end.

Canon's proprietary Image Stabilisation system is another feature that's a welcome presence on the Canon PowerShot G1 X Mark II, meaning images should retain sharpness even at the far end of the zoom.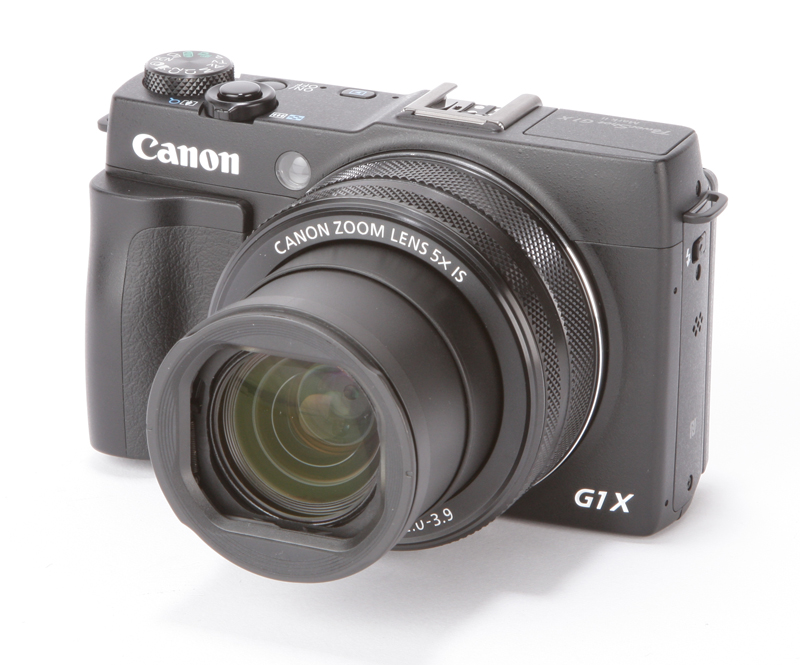 Processing engine
Another welcome addition, and certainly an improvement for the Canon PowerShot G1 X Mark II, is the new DIGIC 6 image processor. Canon claims that this latest chip minimises image noise and will cut down on shutter lag by over 50%.

One disappointing omission on the G1 X Mark II an optical viewfinder. This is sure to disappoint G series purists as it is in fact the first ever G series model to come without an optical viewfinder as standard.

If you can't possibly do without an optical viewfinder then all is not lost, as Canon does allow for the connection of an EVF through the hotshoe accessory port, although as you might expect it does come at an extra cost.

Although the model's viewfinder has been dispensed with, the model does benefit from an impressive touchscreen LCD. The screen measures in at 3in, features a 1,040k-dot resolution and is of the hinged vari-angle variety.

The screen's real highlight is its touchscreen functionality, delivering a level of performance that you would normally expect from the manufacturer's entry-level DSLRs.

Some final highlights on the camera's specification include built-in Wi-fi and NFC connectivity, a pop-up flash and a 3-stop ND filter for creative long exposures.