Panasonic Lumix DMC-GH4 Review
Review Date : Wed, 14 May 2014
Author : Jon Devo
Panasonic Lumix DMC-GH4 Review – It may be the first mirrorless camera to shoot 4K video, but the Panasonic Lumix DMC-GH4 is facing some tough competition in a difficult market. Has it done enough?
| | |
| --- | --- |
| Pros: | Impressive 4K video; Durable weather-sealed body; Very fast autofocus; DSLR styled design is a pleasure to use |
| Cons: | Weak Tracking AF; Higher resolution sensor would have been welcome; Intimidating, overcomplicated controls |
Sales of compact system cameras may not be what they once were, but the quality of the cameras themselves remains undimmed.
The Olympus OM-D EM-1, the Fujifilm X-T1, the Sony Alpha 6000 - all these great cameras rival DSLRs for image quality, and each provides a unique and satisfying experience for the user.
Into this battleground wades the DSLR-styled Panasonic Lumix DMC-GH4, which made its debut at CES this year as the first mirrorless camera to shoot 4K video.
Given its great videography pedigree - its predecessor the GH3 was well regarded among video-shooters - you'd naturally expect video to be the GH4's chief selling point, but there's in fact a lot more under the bonnet here, not least of which is a reworked 16.05MP Live MOS sensor.
Once you start looking, there's plenty more to find. For instance the new quad-core Venus Engine processor pairs with the new sensor to give the GH4 significant improvements over its predecessor in a lot of different areas, including ISO sensitivity and noise handling.
Let's delve a little deeper and see if the GH4 can hold up against its CSC competition.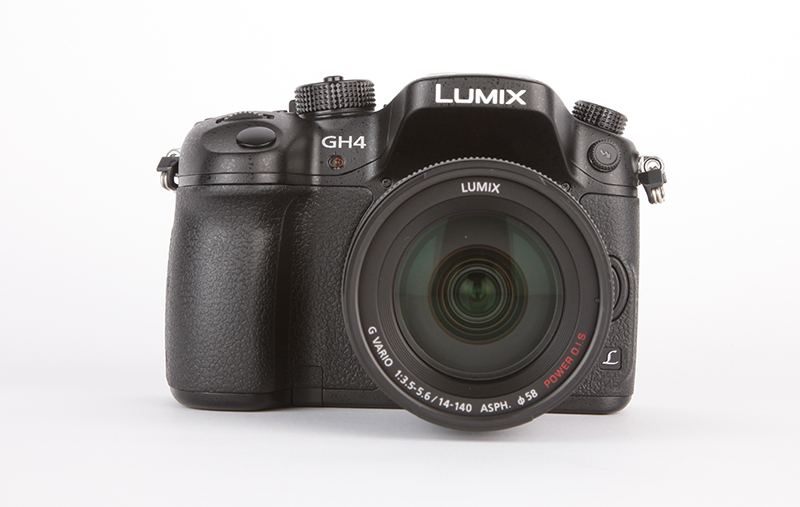 Panasonic Lumix DMC-GH4 Review - Features
The GH4 eclipses the Lumix DMC-GX7 as the most comprehensive and feature-packed CSC in Panasonic's range.
As mentioned, the new sensor/processor combination pushes up the GH4's ISO sensitivity, bestowing it with a native range of 200-25,600 (100 is available in an extended setting).
Noise handling capabilities have also been improved, resulting in a camera that's significantly more confident and self-assured in low light than any of its predecessors.
The processing power has also made the GH4 nice and fast. It can burst-shoot with continuous AF at 7.4 frames per second, and this can be pushed up to 12 in AF-S mode.
This complements the lightning-fast AF rather nicely, and makes the GH4 an especially good camera for freezing fast-moving subjects. The GH4 also has a truly professional grade shutter, rated to 200,000 actuations.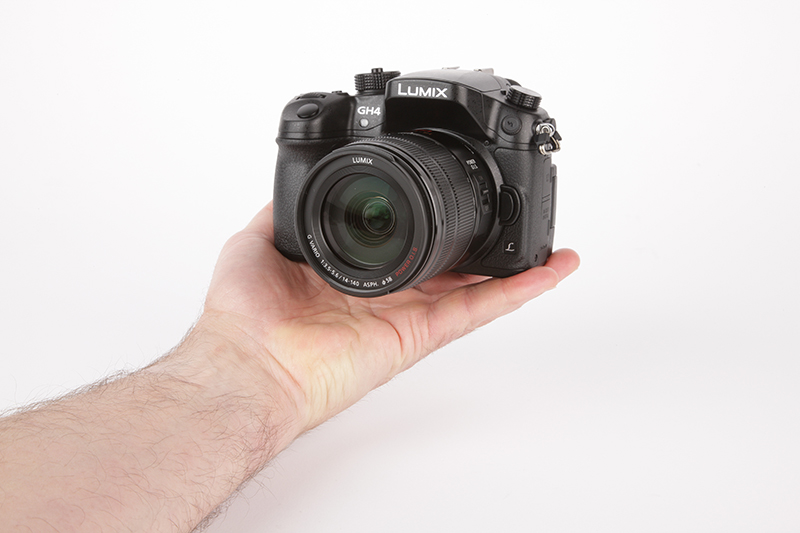 Autofocus

Using Panasonic's Depth from Defocus (DFD) technology, the GH4 is capable of achieving focus faster than ever before.
If you're in the right conditions, the GH4 can achieve focus in around 0.07 seconds. This is a shade faster than the Fujifilm X-T1, though it's not the kind of shade that the human brain is capable of noticing (we're talking hundredths of a second).
DFD technology works by using two out-of-focus areas - one in the foreground and one in the back - to get the correct focus as fast as possible. Be aware that it's only available with compatible Lumix lenses, though.
On the subject of autofocus, the GH4 also boasts forty-nine contrast-detect AF points, which can be selected in customisable groups, and also has the new and welcome addition of focus peaking, which the GH3 notably lacked.