Sony Alpha 7R (A7R) Review
Design
Sony Alpha 7R (A7R) Review - Design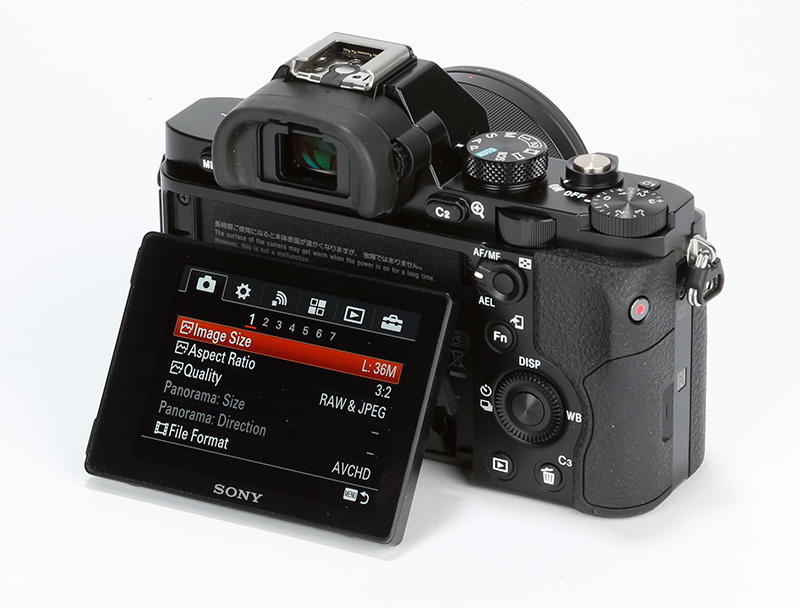 In terms of the camera's physical dimensions and design, there's virtually no difference between the Alpha 7 and the Alpha 7R, bar the red 'R' on the front if the camera and the small matter of it being around 10g lighter.>
With that in mind, a lot of the same observations ring true as were noted with the Alpha 7.
The body of the camera is probably best described as functional or utilitarian, although that's not to say that it's not an attractive camera. Despite it being a CSC, the Alpha 7R has several elements that give it the feel of a DSLR.
For example it features a reasonably large hand grip, while it also benefits from having front and rear command dials for altering the basic shooting settings.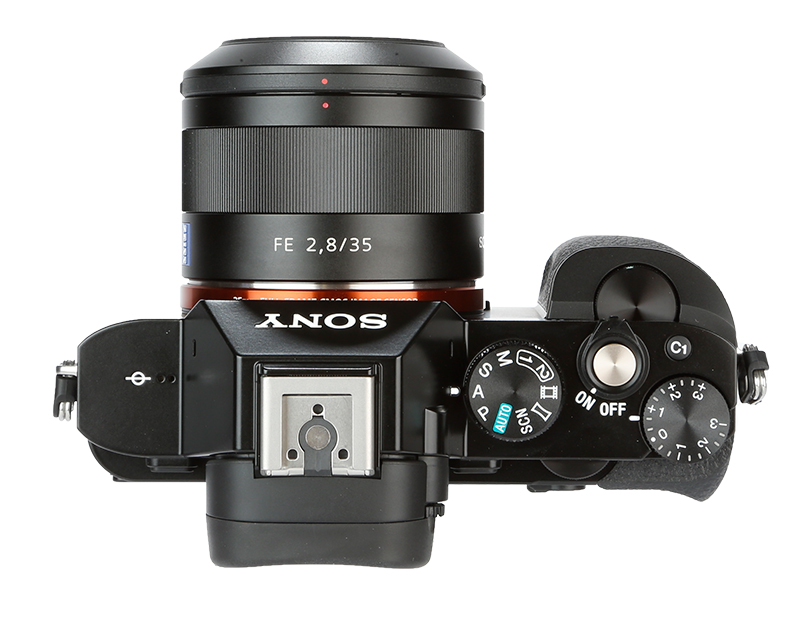 Controls
The rest of the controls are arranged logically, with the camera's top plate playing host to a mode dial, exposure compensation dial and shutter release, as well as a programmable custom button.
The rear of the camera, meanwhile, features a standard button arrangement, while a host of other customisable buttons are located around the camera's body.
The general build quality of the camera supports the functionality design, with the main body of the camera formed of a magnesium-alloy shell that certainly feels up to the rigours of regular shooting. In fact, the body itself is both weather and dust sealed, meaning you can feel confident shooting in adverse weather conditions.
Thanks to the relatively compact body, and the fact that the 28-70mm f/3.5-5.6 kit lens is hardly bulky, the combination makes the Alpha 7R one of the most portable full frame camera on the market and certainly a capable travel companion.