Samsung Galaxy Camera 2 Review
Design
Samsung Galaxy Camera 2 Review - Design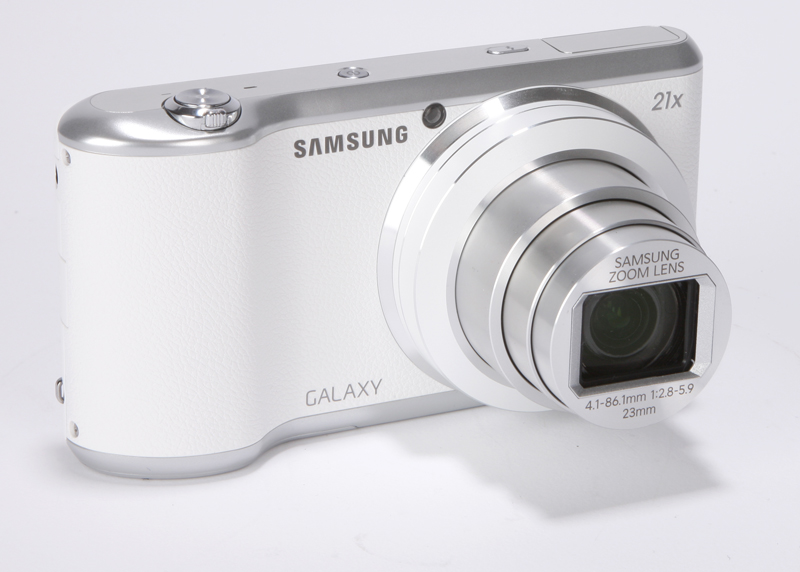 Despite maintaining much of the same specification as its Galaxy Camera predecessor, the Galaxy Camera 2 is actually larger than the previous model measuring in at 71.2 x 32.5 x 19.3mm.

This increase isn't huge however, and when you compare the cameras alongside one another its quite difficult to sport the difference in size between the two.

The two cameras do appear clearly different in terms of design, however, with the new Galaxy Camera 2 adopting a slightly more retro styling than its predecessor.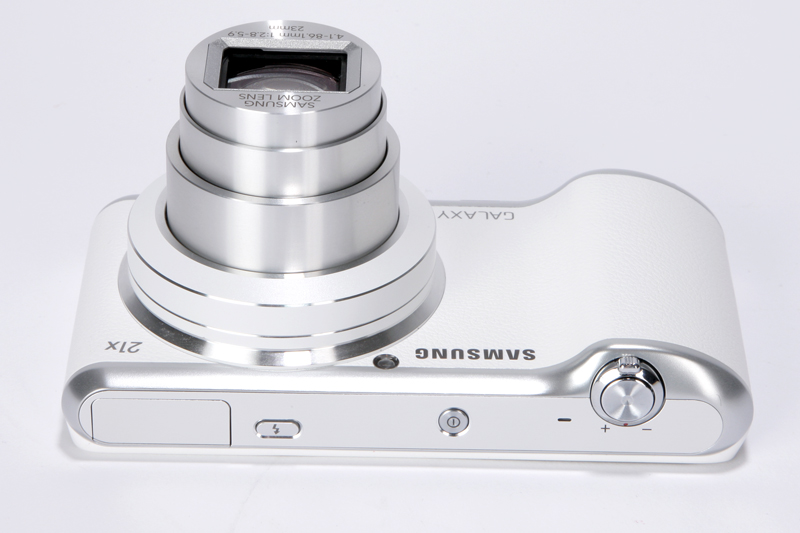 Minimal physical controls
Much like the previous model in the series, the Galaxy Camera 2 is lacking on the whole when it comes to physical controls, although the ample LCD touch screen offers more than enough real estate to give good control over the camera's settings.

In terms of the physical characteristics of the camera the model is largely made up from tough plastic, although this is complimented by a brushed metal top and bottom plate along with a chrome lens barrel.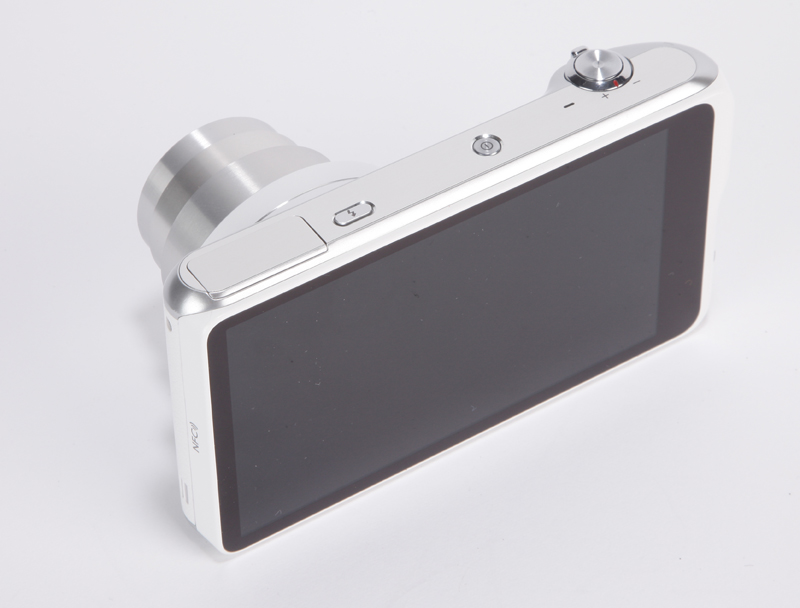 Touch and shoot
These features, in combination with the faux leather body panels, give welcome remidners of old-style range finders.
In terms of how the camera handles, there's no denying that it's quite a bulky and as a result quite difficult to use in the traditional way. For example, if you'd like to use the camera's shutter button - rather than touch to shoot in the manner Samsung would prefer you did - you'll find the Galaxy Camera 2 sits a touch unbalanced in the hand.
That being said, the touch focus and shoot functionality is certainly intuitive and would no doubt be the shooting option of choice to those coming from a smartphone shooting background.

The fact that the camera has done away with its 3G connectivity is somewhat of a disappointment here as the camera lends itself naturally to an always-connected nature, however without this option the body does see a touch unnecessarily bulky.