Canon PowerShot S120 Review
Design
Canon PowerShot S120 Review - Design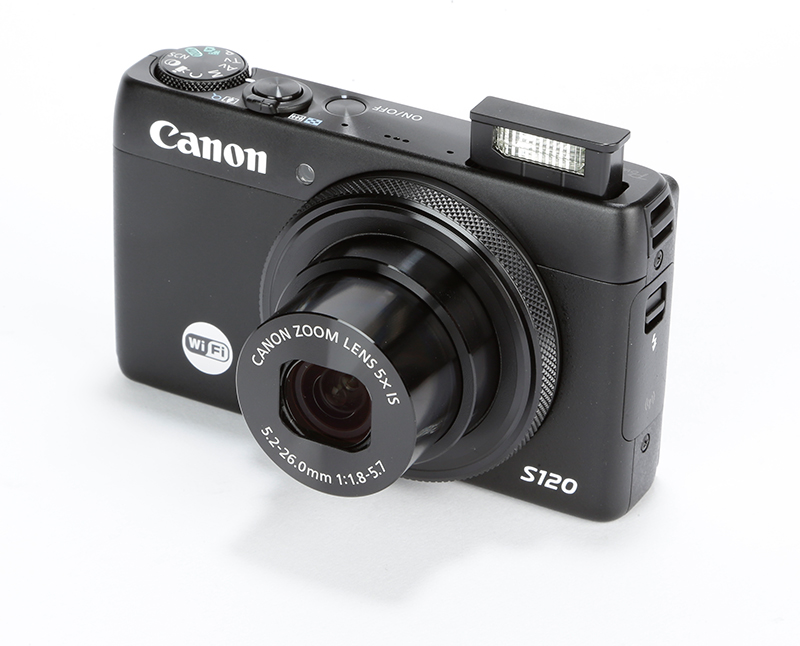 The Canon PowerShot S120 is a beautiful example of understated elegance in design. Canon has got just about everything right here; the simple and unassuming body is strong and functional but still slim and handsome, while the superbly designed control interface manages to be easy-to-use when you need it to be, while not restricting more experienced photographers keen to explore the camera's many features.
The build quality is excellent, with a strong magnesium alloy and aluminium body finished in a lovely matt texture, and only available in black. Despite the slim profile and the lack of a front handgrip, the non-slip finish and the textured rear thumb rest make the camera very comfortable and secure to hold.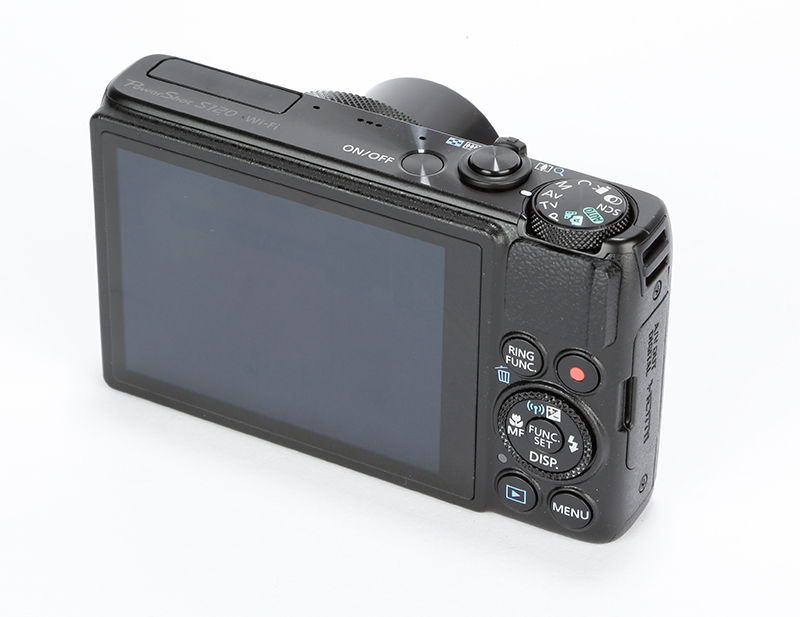 Rear design
The rear buttons are large and well labelled, and operate with just the right amount of tactile feedback. The rotary D-pad bezel has just the right amount of resistance and turns with a nice ratcheted click, and the combination of responsive and well-designed touch-screen controls, the well-implemented control ring around the lens bezel and the nice clunky mode dial make the S120 a genuine pleasure to use.
It really is hard to think of anything negative to say here; the manual flash pop-up may annoy some, but it's a positive feature for those of us who prefer to shoot with natural light. It doesn't have an optical viewfinder of course, and there will always be a few people whining about that, but the monitor is excellent and works well even in bright sunlight. Even the tripod bush is in the right place, directly under the centre line of the lens.
The S120 feels like a "proper camera" while looking like an elegant fashion compact. That Canon has managed to fit so much high-tech performance inside such a slim and attractive body says a lot for the amount of thought and skill that has gone into the design.