Nikon P7800 Review
Image Quality
Nikon P7800 Review - Image Quality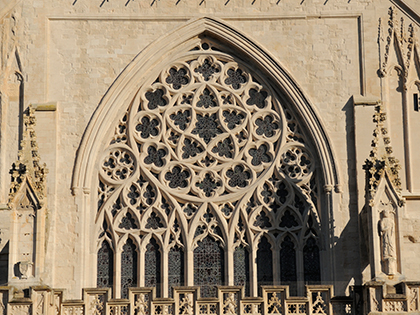 Colour and White Balance
On the whole, while the Nikon P7800's image quality is good, but it's not significantly better than most other decent 1/1.7in-sensor compacts. Colour saturation in JPEG mode is a little muted, and landscape photos especially looks disappointing; even in landscape scene mode the greens don't really pop.
Shooting in raw mode brings up extra colour depth along with better dynamic range and shadow detail as one might expect, and saturation can be increased using the in-camera raw processing, or applied using the custom picture control, but using the default settings the results are unexceptional. Automatic white balance is accurate, but that's almost universally the case these days, so it's not much help.

Exposure and dynamic range
Exposure metering is something we tend to take for granted, expecting (usually correctly) that it will be accurate, so I was surprised to find that the P7800 under-exposed many shots by as much as a stop. Oddly it was predominantly low-contrast shots that suffered.
High-contrast scenes were handled much better, with good dynamic range recording a fair amount of shadow detail in my usual test scene, especially with the D-lighting feature active, although blown-out highlights were still present in very high contrast shots. As expected, shooting in raw mode provided about another two stops of shadow detail, but couldn't do much for the highlights.

Resolution
Like most manufacturers Nikon has limited the maximum resolution of its high-end flagship, knowing that overcrowding the sensor has drawbacks when it comes to image noise and colour depth.
Recording 12.2 megapixels from its 1/1.7in sensor the P7800 is about par for the course, but unfortunately even at that level of detail the camera loses out to its major rivals, because so much detail, especially in shadow areas, is lost to image noise and processing problems.

Image Noise
Huge strides have been made in noise reduction over the past few years, and it's not uncommon to find cameras with maximum sensitivity of 25,600 ISO, and that can produce useable shots at 6400 ISO.
Unfortunately however the P7800 doesn't seem to have received the benefit of these advances. Its maximum measured ISO setting is just 3200, with a "Hi" setting of approximately 6400 ISO, although at this setting noise is very prevalent.
There is image noise visible in the darker areas of images even as low as 200 ISO, and this gets progressively worse, with slight colour distortion appearing at 1600 ISO. At 3200 ISO the image quality is usable, but compared to most modern cameras the results are very disappointing.