Nikon P7800 Review
Design
Nikon P7800 Review - Design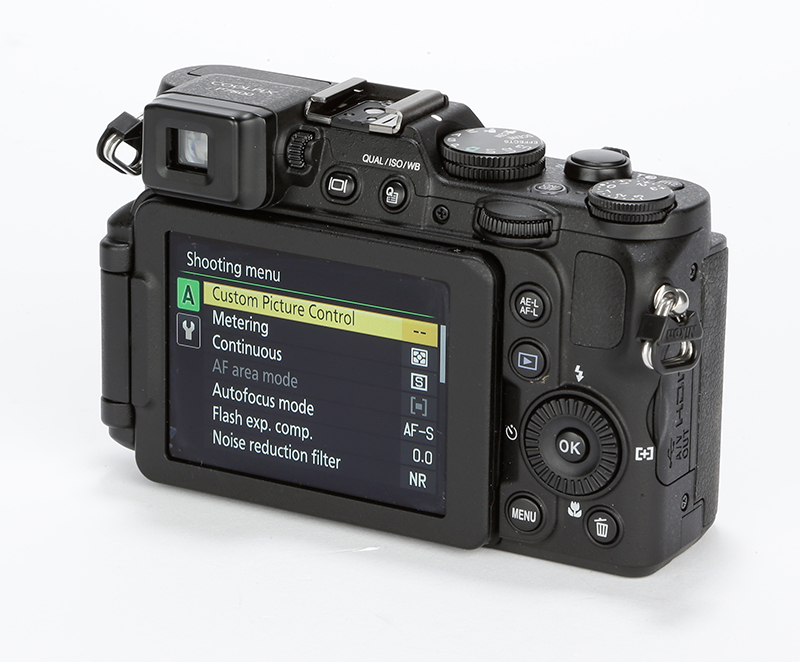 The previous model in this series, the P7700, was a bit on the large side but still a fairly handsome camera. However the addition of the electronic viewfinder to the P7800 has somewhat spoiled the lines of the body.
The finder looks like it was bolted on as an afterthought - which you could argue it was - with a large raised hump on the top panel to accommodate it. The result is an ugly, lumpy body that looks top-heavy and unbalanced.
The P7800 is significantly larger and heavier than its main rival the Canon G16, despite having fewer features, and the many buttons and dials are scattered over the body with little regard to style or ease of use. In fact the whole control system of the P7800 is rather fiddly and over-complicated; it often feels as though features and their controls have been piled onto the camera at random
Some features cannot be used together, for example long shutter speeds and higher ISO settings, and different shutter speeds are available in manual and shutter priority exposure modes, but there's no on-screen warning or notification of these seemingly arbitrary restrictions. When this camera is replaced, I hope that some much-needed streamlining and rationalisation will be applied to the next model.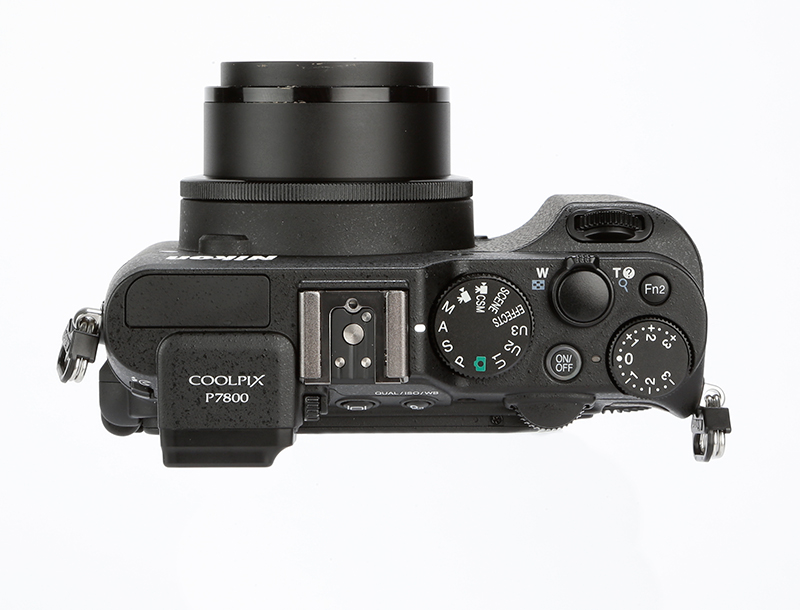 Excellent build quality

Despite these problems however, it must be said that the Nikon P7800's build quality is exceptional; the camera body is all metal, and thanks to its massive weight it feels immensely tough. The panel seams are all very tight, the controls feel solid and responsive and the hatches and the folding monitor have strong durable hinges.
The handling is also quite good despite the weight, with a nice chunky handgrip on the front and a substantial thumb grip area on the back. The adjustment dials are well positioned, but the rest of the controls, particularly the vital quick menu button, and poorly positioned for one-handed use.
The exposure compensation dial is positioned right on the edge of the top panel, and is easy to jog accidentally while handling the camera.