Nikon P7800 Review
Review Date : Mon, 4 Nov 2013
Author : Cliff Smith
Nikon P7800 Review – The Nikon P7800 is the manufacturer's latest advanced compact, featuring a host of improvements on its predecessor. Find out how it gets on in the What Digital Camera Nikon P7800 review...
| | |
| --- | --- |
| Pros: | Feast zoom lens; Build quality; Articulated monitor |
| Cons: | Slow performance; Over-complicated controls; Size; Weight |
The Nikon P7800 is the latest in a long line of advanced P series compacts that looks to combine a substantial imaging specification with the portability of a compact camera.
This latest addition offers a host of new features, so let's take a closer look and see how it measures up.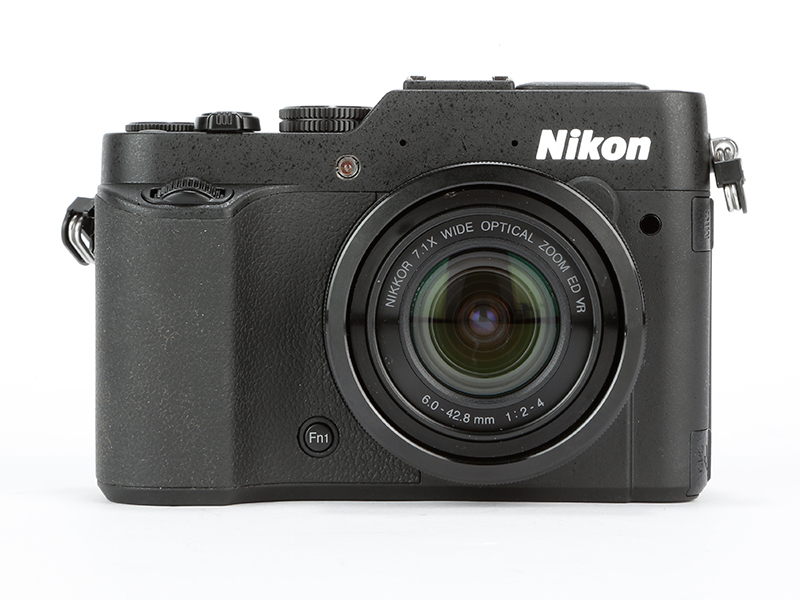 Nikon P7800 Review - Features
The Nikon P7800 is aimed at enthusiasts and semi-professionals looking for an advanced compact to use as an alternative to their digital SLR, so it's no surprise that it's loaded with features.
The P7800 is, as you may have already surmised, a replacement for and development of the Nikon P7700, which was launched last year. It has the same 1/1.7in 12.2-megapixel back-side illuminated CMOS sensor, and the same 7.1x zoom lens, with focal length equivalent to 28-200mm and a maximum aperture of f/2.0 - f/4.0, which is exceptionally fast for its zoom range.
This is undoubtedly the camera's main selling point – there are advanced compacts that can beat it for maximum aperture, including its arch-rival the Canon G16, but that only has a 5x zoom. The Panasonic LF1 has a 7.1x zoom, but can only manage f/5.9 at the long end.
Another feature carried over from the previous model is the 3in, 921k dot monitor screen. The monitor is fully articulated, with a hinge and pivot on the left.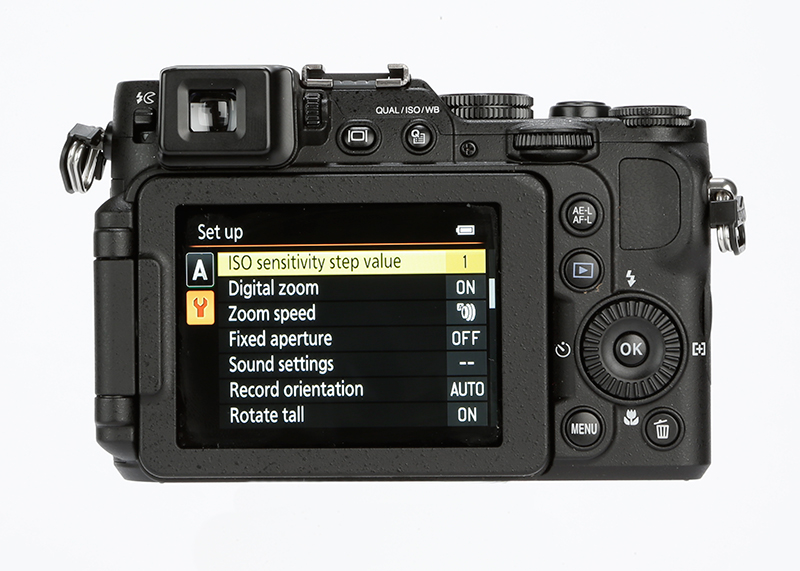 Viewfinder addition

One new feature is the addition of an electronic viewfinder, presumably in response to user demands and the fact that most of the P7800's rivals have viewfinders. It's a quite a nice device, with a 921k dot 0.5in screen, which is just about sharp enough for manual focusing, as well as dioptric correction for spectacle wearers.
The viewfinder is activated by pressing a button, or automatically when the monitor is folded round to face the camera body.
Adding the viewfinder has meant the removal of one nice feature from the P7700; a small dial that was used to select adjustment of ISO, white balance, image size and quality, bracketing settings and a few others. This has been replaced by a button that brings up a new menu on screen, but both the button and the menu are poorly placed, badly labelled, fiddly and needlessly complicated to use. Adjusting any of those settings now takes several menu operations and turning an adjustment dial.
Despite these flaws, the Nikon P7800 does provide a good range of photographic features. It has a full range of exposure options, with shutter speeds of 60 seconds to 1/4000th of a second, and a minimum aperture of f/8, and all exposure settings can be adjusted in 1/3EV increments, with clear on-screen displays as the front and rear adjustment wheels are turned.
The camera offers the usual selection of scene mode programs, as well as a range of digital effects, including a wide range of creative monochrome effects.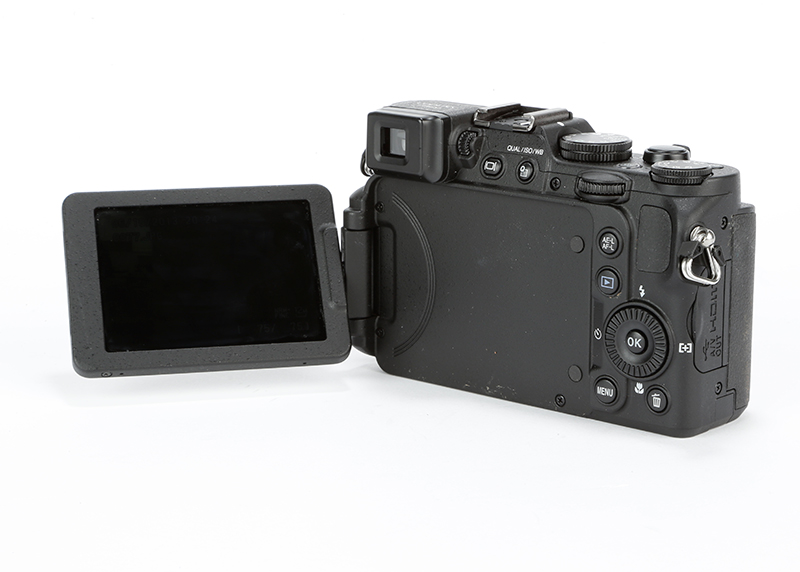 No Wi-fi

Unlike a lot of recent high-end cameras the P7800 doesn't feature built-in Wi-Fi connectivity. If you want that functionality you'll have to pay extra for an add-on accessory. The same goes for GPS for geotagging.
The P7800 has a better-than-average video recording feature, with a mode dial settings for both a standard movie mode and a more creative custom movie mode, which includes menu options for manual or automatic exposure control, a limited amount of tone control and a built-in ND filter.
Both modes also offer automatic wind noise reduction for outdoor shooting, however optical zoom is not available while recording, and there is no dedicated video recording button, so starting recording is a bit slow. Movies are recorded in up to 1920x1080 resolution at 30fps, in MPEG-4 with H.264 compression.