Fujifilm X-A1 Review
Image Quality
Fujifilm X-A1 Review – Image Quality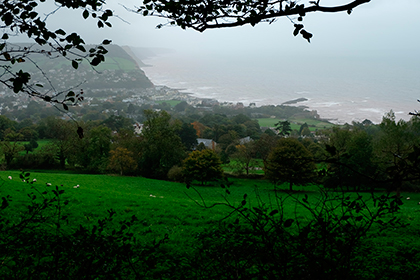 Colour and White Balance
As the world's biggest film manufacturers Fuji knows a thing or two about colour. Fuji's professional films were - and indeed still are - the choice of discerning professionals, and this expertise is carried over into Fuji's high-end digital cameras. In standard Provia film simulation mode the X-A1 produces a very pleasant colour balance even in the dark overcast weather in which I was forced to take most of my test shots.
Greens are particularly vivid, which will please landscape photographers. The other simulations also appear to be very good, although without comparison shots on hand it's hard to be exact. Velvia produces vibrant colours, ideal for bright summer landscapes and fashion photography, while Astia is a little softer and less saturated, making it ideal for portraits.
Auto white balance is also very good, as one might expect, coping well with both cloudy outdoor light and compact-fluorescent lit indoor scenes. Oddly for a camera with enthusiast aspirations the X-A1 doesn't offer colour temperature settings for white balance, but it does have a handy graphical chart allowing incremental adjustment of colour cast between red and cyan or blue and yellow, for those situations where the auto setting just can't hack it.

Exposure and Dynamic Range
Exposure metering is very reliable, and apart from the previously mentioned annoyance with the exposure compensation dial the camera produced nothing but well-exposed shots in a wide variety of situations. As for dynamic range, in JPEG mode this did appear to be rather restricted, with very murky shadows, however shooting in raw mode provided more than two stops of exposure latitude either way, allowing easy adjustment to bring out that shadow detail.

Resolution
With a 16.3-megapixel sensor the X-A1 isn't the highest resolution camera on the market; in fact by recent standards it seems rather tame, but with the superb sharpness of the lens and the excellent image processing the actual detail resolution appear much higher. The X-A1 is capable of capturing an incredible amount of detail, producing sharp high-contrast pictures.
Image Noise
A quick look at the sample shots will tell you everything you need to know here, but I'll tell you anyway. The X-A1 has among the best high-ISO image quality I've ever seen. At up to 3200 ISO images are effectively noise-free, noise is just barely visible at 6400 ISO, and even at the extended settings of 12,800 and 25,600 ISO what noise there is looks exactly like film grain, with virtually no colour distortion. It's a truly impressive performance, and one of the X-A1's main selling points.

Kit Lens Performance
As noted earlier, Fujifilm lenses tend to be expensive. If purchased separately the kit lens bundled with a Panasonic GF6 would normally cost about £160. By comparison the newly-launched 16-50mm f/3.5-5.6 XC OIS lens supplied with the X-A1 would cost £359, which should give you some idea of its quality. It is pin-sharp from corner to corner even at maximum aperture, with excellent contrast and detail, focuses quickly and silently, and despite its plastic barrel it feels solid and well made. The same lens is bundled with the more expensive X-M1, and wouldn't feel out of place on the X-Pro1.