Olympus Stylus 1 Review
Design
Olympus Stylus 1 Review - Design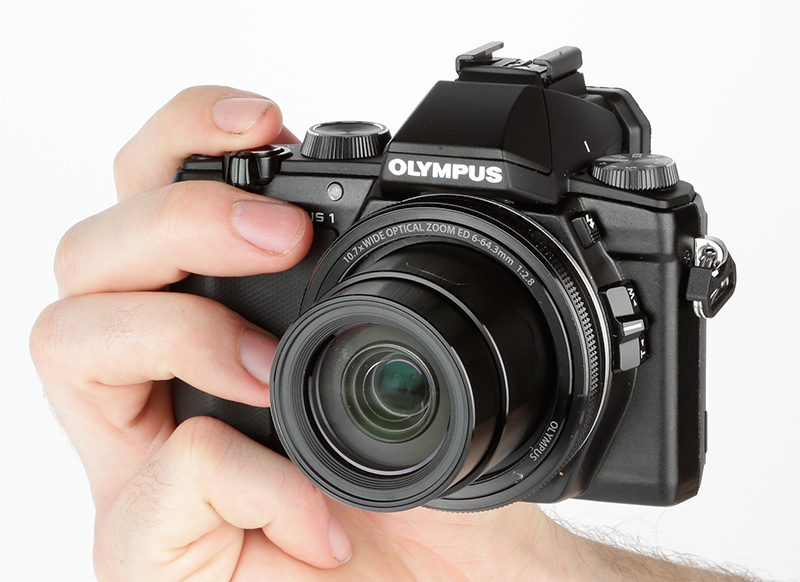 The design of the Stylus 1 is very obviously intended to look like a small DSLR, and not too surprisingly it bears a strong family resemblance to the
OM-D E-M5
, which was in turn intended to resemble a classic OM system 35mm camera.
There are lots of SLR-like touches; the prominent pentaprism-shaped viewfinder turret, the control dials at both ends of the top panel, even the customisable function switch next to the lens on the front panel, which is clearly designed to look like a stop-down preview lever, all combine to give the Stylus 1 a very distinctive look.

Fortunately that SLR-like design includes SLR-like handling, with a small but effective textured handgrip on the front and a large thumb grip on the back that combine to provide a nice secure grip. The camera is described as being slim, but in fact it's a fairly chunky thing, bigger and heavier than the Canon G16, the Fuji X20 or the Nikon P7800.
In fact it's only 20g lighter than the body-only weight of the E-M5. Nonetheless it feels nicely balanced in the hand, and it is very pleasant and comfortable to hold.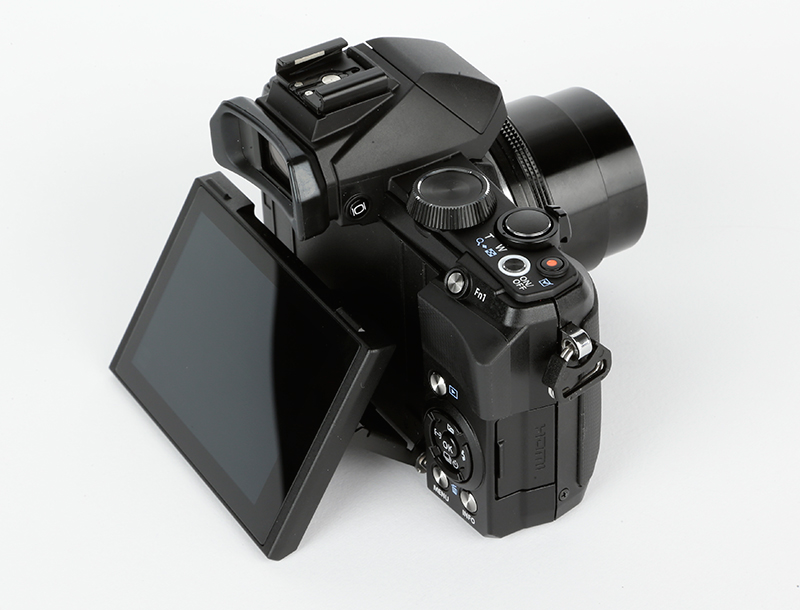 Solid build
The build quality is excellent, with a strong alloy body that feels tough and durable, and solidly mounted controls that have a nice amount of tactile feedback. The battery hatch and even the small hatch on the side covering the connector ports both have metal hinges. The tripod bush is metal too, although it is off-centre.

The control layout is something you're going to either love or hate. There are buttons, knobs and levers scattered all over the camera's body seemingly at random, and at first it can seem very complex and confusing. There are two zoom controls; a rotary bezel around the shutter button and a slider switch on the side of the lens barrel.
Exposure adjustment is by either the input dial on the top panel or the ring around the lens, and there are two custom function buttons.

However most of the controls can be customised, so you can just set the camera up the way you like it, with your most-used functions closest to hand. It quickly becomes intuitive and is a real pleasure to use. The only slight niggle is the main menu, which is confusingly designed and hides a lot of useful features away in nested sub-menus.