Fujifilm XQ1 Review
Performance
Fujifilm XQ1 Review - Performance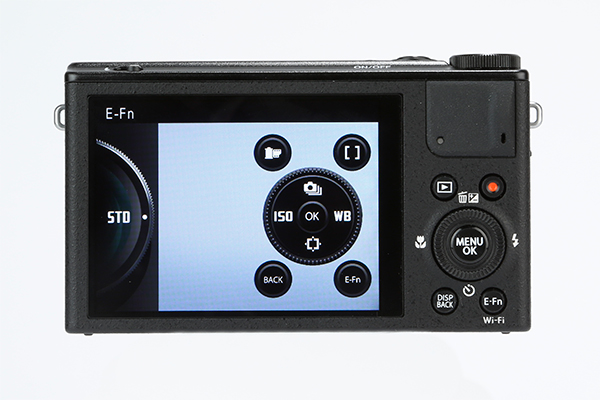 The XQ1 is designed to meet the needs of demanding photographers, and that includes overall performance. It certainly doesn't hang about; it can start up and take a picture in a little over one and a half seconds, which is refreshingly fast, and shuts down again just as quickly.
Shooting single-shot in JPEG fine mode it has a consistent shot-to-shot time of approximately 0.8 seconds, and in Raw + JPEG mode of 0.9 seconds, both of which also nice and quick. The XQ1 has several continuous shooting modes, ranging from low speed (3fps for 200 frames) to Super High, which can shoot nine frames at 12fps, but to get the best out of it you'll need to use the fastest class 10 SDHC cards (10MB/s).
Using slower cards affects not only the speed but also the maximum number of frames.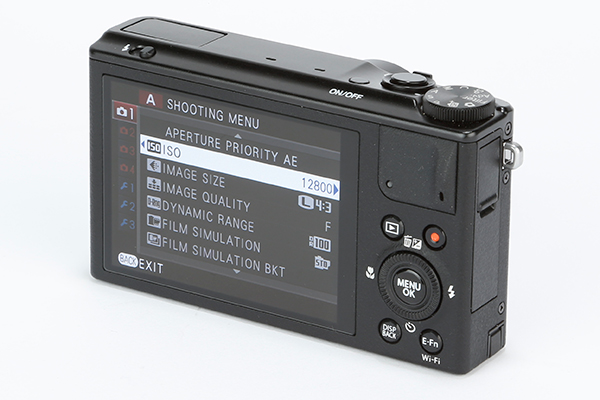 AF Performance

The hybrid phase/contrast detection AF system is certainly fast, focusing almost instantly in good light, but unfortunately it's not as reliable as we'd hoped.
Given that the X-A1 and X-E2 were also a little disappointing in this department, perhaps some more work is needed before the hybrid AF technology delivers on its potential.
As it stands the XQ1 frequently takes two or three attempts to focus on some subjects, especially in low light, but at least it fails quickly rather than hunting around.
The XQ1 is powered by a 1010mAh li-ion battery, which is about average for a camera of this size. Fuji makes no particular claims for the number of shots it's supposed to deliver on a full charge, but we were a little disappointed when it ran out after just 170 shots and about 20 minutes of video, shot over the course of a week.
As we've noted before, li-ion batteries do take a few charge cycles to reach full capacity, so it may go as high as 200 shots, but even so this is still something of a limitation.