Fujifilm X-E2 Review
First Look
While the resolution remains the same, the Fujifilm X-E2 employs the newer 16.3MP APS-C X-Trans CMOS II sensor that we first saw in the X100S. So not only does it feature the clever and unique X-Trans pixel array that eliminates the need for an optical low pass filter, but also incorporates over 100,000 phase-detect pixels into the sensor.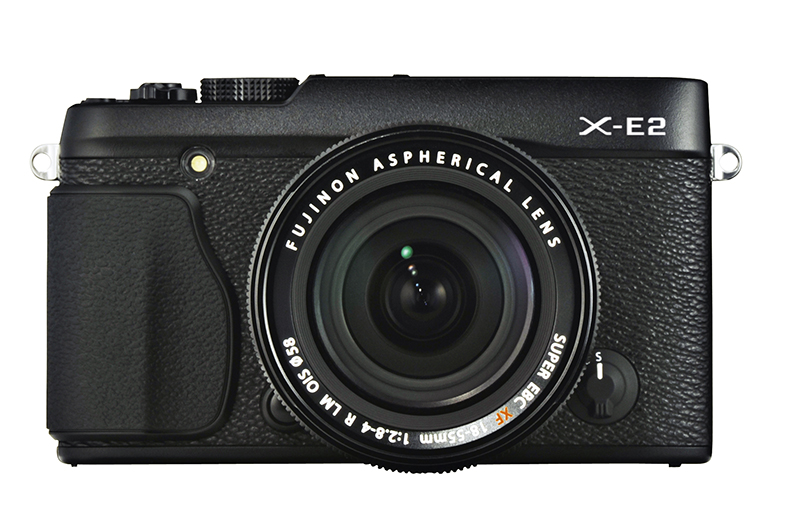 Combined with contrast detect AF and the EXR Processor II that doubles the processing speed of the X-E2 over the X-E1 and the Fujifilm X-E2 promises AF acquirement times in as little as 0.08secs.
Manual focus has been made easier too by the inclusion of Digital Split Image technology, again something we saw on the Fujifilm X100S. Focus is confirmed by matching the left and right split images in the centre of the display in a similar fashion to how you would focus with a traditional manual focus film SLR, while there's also the option of focus-peaking as well.

The OLED electronic viewfinder (EVF) retains the same 2.36m-dot resolution, but to improve its performance in lowlight conditions, the refresh rate has been improved from 20fps to 50fps, while the rear display has come in for a bit of an overhaul.
Gone is the 2.8in display with the rather lackluster 460k-dot resolution, replaced by a 3in, 3:2 aspect ratio display with a 1,040k-dot resolution that uses covered and tempered glass. Compared to rivals though, it still sits flush with the body and lack touchscreen functionality.
Wi-fi connectivity

There's now Wi-fi functionality and while it doesn't allow you to control the Fujifilm X-E2 from your smart device (something we're told they're looking at as well as tethering functionality), it promises a straightforward one-press option to transfer images with the free Fujifilm Camera Application.

The Fujifilm X-E2 essentially shares the same body design as the X-E1, with a number of refinements. The exposure compensation dial now offers adjustment up to -/+ 3 stops, there's a dedicated 1/180sec setting on the shutter dial to match the Fujifilm X-E2's flash sync mode, while the distance from the Auto setting to the rest of the shutter speed settings has been broadened to make the separation more distinct.

The X-E2 is expected to be available from the beginning of November, with a kit price of £1199 with a body only price of £799.
First Thoughts
We liked the X-E1, but it wasn't perfect, so its nice to see Fujifilm listening to feedback before apply these changes to a new model. While there's nothing particularly new when looking down the specification list of the X-E2, the 60 odd improvements should make it a much more rounded and complete camera. Whether it'll be enough to topple the likes of the Panasonic GX7 remains to be seen though.