Sony QX10 Review
Image Quality and Value
Sony QX100 and QX10 Review - Image Quality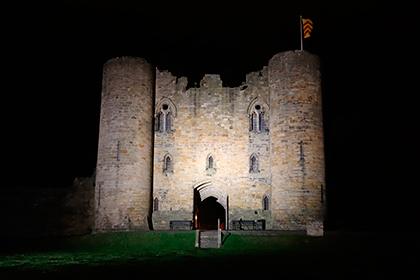 Colour & White Balance
The colours the QX cameras recorded were faithful to the scenes we photographed, but there is the option to control the White Balance directly from the app if you'd like a warmer or cooler feel.
As well as Auto WB, there's the option to choose from Daylight, Shade, Cloudy, Incandescent, Fluorescent, or alternatively set the colour temperature manually between 2500-9900k.
Resolution
As to be expected from its larger sensor, the QX100 resolves noticeably more detail than the QX10. Whereas the QX100 manages to resolve a highly impressive 28 lines per millimetre (a similar result to the RX100 II), the QX10 manages to record 22 lines per millimetre.
Image Noise
Regrettably, ISO can't be manually controlled so it's automatically setup by both QX cameras. An inspection of low-light images revealed the QX100 put in the best noise performance, with acceptable results from ISO 100-1600.
Sony QX100 and QX10 Review - Value
Both the QX10 and QX100 have the capability of turning a smartphone into a more powerful photographic tool, but whereas the QX10 might seem the more tempting at £179, it's the QX100's image quality that impresses most.

The QX100 doesn't allow you to get as close to distant subjects with its 3x optical zoom, but the exceptional detail and shallow depth of field it produces allows you to shoot more creative images and essentially better photos than those you'd take with a smartphone's camera. The only drawback is you'll have to fork out an extra £220 if you choose the QX100 over the QX10.