Panasonic Lumix FZ72 Review
Design
Panasonic Lumix FZ72 Review – Design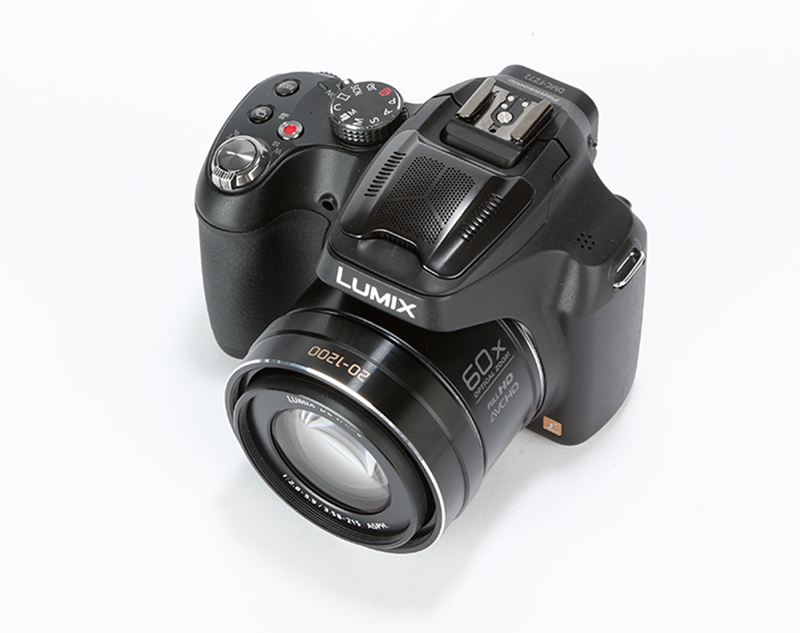 Most bridge cameras are described as being "SLR-like", but the Panasonic FZ72 takes that idea and runs with it. In both size and shape it could easily be mistaken for a mid-range DSLR, with a large handgrip on the front and a big textured grip area on the back.
The control layout too is reminiscent of a DLSR, with a large top panel mode dial, large well-spaced buttons and an adjustment wheel above the thumb rest. The FZ72's shape is a radical departure for Panasonic, which has been using essentially the same body design for its FZ cameras for at least the last seven years. It's a good-looking camera though, and the large size does make for comfortable handling.
The construction of the Panasonic FZ72's body is all plastic, but the curvy shape makes it strong and the build quality is well up to Panasonic's usual high standard, with tight panel seams and no creaking when squeezed. The only major metal component is the surround of the lens barrel.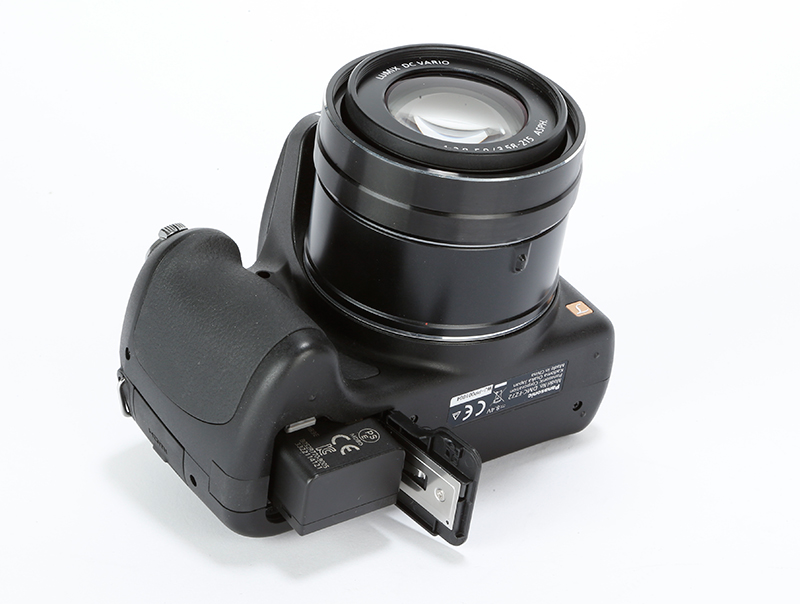 Lens and connections

The FZ72's battery hatch could be a bit stronger, but it fits tightly and latches securely, while the HDMI and USB connectors are hidden behind a secure rubber hatch. The tripod bush is metal, but it is positioned off-centre, which will annoy some macro photographers. As well as a powerful pop-up flash mounted over the lens, the FZ72 also has a hot shoe for attaching an external flash.
Having such a huge lens may make for an impressive and unique selling point, and it's unquestionably an amazing technical feat, but as a photographic tool it does present certain problems. At maximum zoom it's almost impossible to hold the camera steady enough to frame an accurate shot, especially with a moving subject.
Even the tiniest movement will mean that the subject slips out of the frame, and you will often spend valuable seconds hunting around trying to find a subject that has wandered out of shot. The FZ72 has a remarkably effective optical image stabilisation system which means that hand-held shots at full magnification are at least possible, but it's far from easy. The ultra-wide end of the zoom range on the other hand is a joy to use, providing sweeping wide-angle panoramas with minimal distortion.