Fujifilm FinePix F900 EXR Review
Image Quality
Fujifilm FinePix F900 EXR Review – Image Quality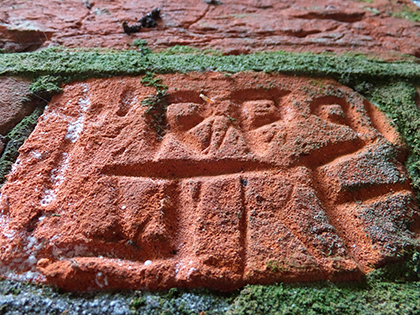 The Fujifilm FinePix F900 EXR can create images that are bright and beautifully colourful, while the exposure control is also pretty much spot on. The extended dynamic range mode provides up to 400% (at top resolution) while the EXR DR mode gives up to 1600% at a much reduced 8-megapixel resolution and while there's a limited amount of control over the flash system used on the F900, I'm glad to say red-eye is not significant.
As far as the lens goes, its performance is very good with purple fringing all but invisible, in fact it's about the best I've seen recently so very impressive for an ultra zoom camera. Overall, distortion, both barrel and pincushion is controlled well there is only very slight vignetting on some wider-angle shots.
The amount of actual image detail is not bad given the 16-megapixel sensor, but at close inspection, even on some lower ISO images, the images can have a rather processed look, making images appear softer than I'd have liked. The macro focus option provides good performance too helping make the most of the camera's tech for close in subjects.
High ISO noise

Image noise is always a bug bear on high-resolution compacts and as this camera is designed to help mitigate that very thing, I had high hopes indeed. At ISO 100 and 200 there's little if any noise, just that processed "look" mentioned above, presumably as a result of the noise being addressed by the camera's processor. Inevitably, and rather disappointingly, noise is visible at ISO 400. At ISO 800 noise becomes very prominent and at ISO1600 detail suffers much more than I'd have anticipated as the noise reduction processing creams away detail along with the noise issues.
At ISO 3200, my advice is to switch the EXR High ISO & Low Noise setting and take the hit on resolution (it drops to 8-megapixels) but at ISO 6400 the camera dumps the resolution automatically so you're forced to shoot at 8-megapixels; move to ISO 12800 and he image size is reduced further to 4 megapixels, but at each of the high ISO levels, noise is ever present, detail is less so.
While the camera is capable of some really gorgeous colour rendition, the Auto White Balance (AWB) bestows a rather warm look to images, particularly under tungsten lighting, but use of the correct preset sorts that out, but I recommend that is what you do anyway.
Raw capture

One of the real plusses of the F900 (and its predecessors) is the JPEG + RAW, JPEG or RAW capture modes that allow you to do even more with your images later on, in image editing software, this really makes the F900 a serious snapper in point and shoot clothing.
And of course let's not forget the camera's video capability. The camera shoots at up to Full HD at 60fps, with stereo sound and using the optical zoom, though you can here little clicks as the lens is driven if you zoom while filming. There are also a number of high-speed video modes, each available at reduced resolution. These are great fun and include a 120fps VGA recording, 240fps at 320x240, and 480fps at 320x112 pixels.
Unfortunately, the image stabilisation struggles manfully to keep the video stable when using a lot of zoom, but does not always do so successfully. Another problem I found was the framing jumps as the image stabilisation does its stuff, so one second the subject is correctly composed but no, the stabilisation jumps in again and the shot (or video) is taken without the correct framing. This takes some getting used to.