Panasonic Lumix TZ35 Review
Performance and Image Quality
Panasonic Lumix TZ35 Review – Performance and Image Quality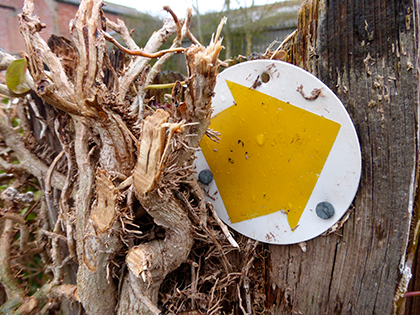 The TZ35's responsiveness shows the time from switch on to first photo is about two seconds, so only modest. But the shutter response is very good and shot to shot times are well under a second. Turn on the flash and this stretches to a lengthy two seconds but the fast frame rate speed of 5fps is a tad ambitious as I could only get about 4fps. I got nowhere near the 10fps mode only around 8fps on my Sandisk Extreme III SDHC card.
In the high speed burst and flash burst modes, the resolution drops to 3-megapixels and the flash burst modes suffers a dramatic drop in speed after four shots as the flash recycle time starts to extend.
Colour and skin tones

The Panasonic Lumix TZ35 produces vibrant and crisply colourful images that have good exposure. Skin tones are good within portraits (there's a neat Skin enhancing mode to play with too if you want it) and red-eye is not evident in my portraits with flash. Of particular note are the camera's reproduction of the blues and greens in landscapes
The TZ35's lens performance if good with good detail at both ends of the zooms focal length range but I noticed some very slight corner softening.
As is common on all such cameras, purple fringing is there but actually remains well controlled and is most evident, as is always the case, in higher contrast areas of a shot. The minimum focusing distance of 3cm provides a close up performance that can produce some stunning macro pictures and is a string point of this compact model.
The sensitivity range on offer and the camera's image noise keeps to a well-trodden path for similar compacts; it's very low at ISO 100 to 400, there's a small but noticeable increase as sensitivities reach ISO 800 where images lose critical sharpness. At ISO 1600 and even more so at ISO 3200 the detail loss is exacerbated by the odd smearing in some darker areas in many higher contrast photos.
The Panasonic Lumix TZ35 currently costs a penny shy of £300 and this looks pricey when compared with some of the other broadly similar models. The Nikon Coolpix S9300 is a contender for your cash and currently costs half of the TZ35's £300 (around £150) while the Sony Cyber-shot HX20V (at £275) and the Samsung Galaxy Camera (that costs almost 400 quid at £390) are two options with similar spec but slightly cheaper and slightly pricier costs respectively.