Fujifilm X-M1 Review
Image Quality
Fujifilm X-M1 review - Image Quality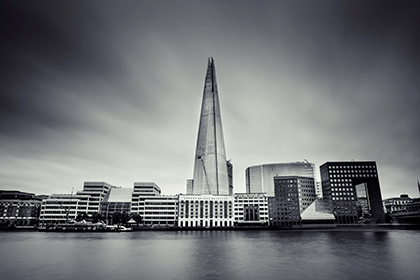 Colour and White Balance
The Fujifilm X-M1's Auto White Balance copes well under a range of light sources, delivering neutral results in most situations. Standard (Provia mode) produces results that are perhaps a little cool, but if you want more punch the Velvia film mode produces richer and deeper colours with a slightly sharper contrast curve. Just as in the days of film, the X-M1's Astia film mode is more suited to portraits.
Exposure
Users have the choice of Multi, Spot or Average (Centre-weighted) metering modes and as we've seen with other X-series models, the 256-zone metering system used by the X-M1 is a consistent performer, delivering pleasing results under a range of lighting conditions. If anything, it can underexpose a touch (though this does avoid clipping the highlights), but only requires 0.3-0.7 exposure compensation if desired.
There also two expanded dynamic range settings, referred to as DR200 and DR400. These modes both work when shooting either JPEG or Raw and are designed to retain more detail information in both highlights and shadows when shooting in high-contrast scenes.
In DR200 the X-M1's base ISO is increased to ISO 400 and in DR400 sees the lowest ISO available increase to ISO 800. Increasing the ISO may sound unappealing, but the excellent results rendered using either of these two modes and the strong image noise performance of the X-Trans CMOS sensor make it worth the sacrifice for some shooting situations.
Resolution
The X-Trans CMOS sensor and the lack of Anti-Aliasing filter in place mean that the level of detail is impressive, with our test chart showing the it can resolve down to a very strong 26 lines per mm (lpmm) at its base ISO of 200, while only tailing off slightly at higher sensitivities, dropping down to 24lpmm at ISO 6400. An excellent performance that would trouble some full frame DSLRs.
Noise
Looking at JPEG files and you'll be able to shoot up to ISO 3200 without experiencing any real image noise issues, while the X-M1 manages to retain an impressive amount of detail at this sensitivity. Even at ISO 6400 results are still strong, with minimal image noise disrupting results.
Moving on to Raw files that have been processed in the bundled Silkpix software and what's striking is the minimal amount of chroma (colour) noise that's present at higher sensitivities. Luminance (textured) noise is also well controlled and as we've seen with other Fujifilm X-Trans CMOS sensor based cameras, shooting at higher ISOs delivers a pleasing film-like quality.