Fujifilm FinePix HS50 EXR Review
Review Date : Fri, 17 May 2013
Author : Matt Golowczynski
The Fujifilm HS50 EXR sits at the top of Fuji's long-zoom offerings, with a 42x zoom and EXR technology. Find out how it performs in the What Digital Camera Fujifilm HS50 EXR review
| | |
| --- | --- |
| Pros: | Very fast focus / AF system; Large and clear viewfinder; Handling; Multitude of physical controls |
| Cons: | Video quality; Slight lagging with menu operation; Occasional metering issues |
The Fujifilm FinePix HS50 EXR heads the brand's current range of long-zoom offerings with the outward appearance akin to a DSLR. From the outside it appears as just another camera to take on the likes of Panasonic's popular FZ series, but if Fujifilm's claims are to be believed there's plenty to get excited about.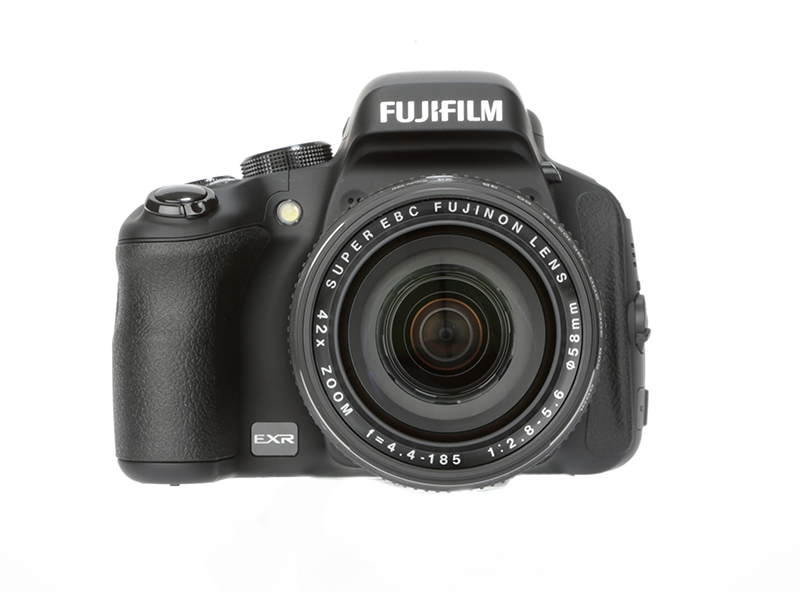 Fujifilm FinePix HS50 EXR review - Features
Fujifilm states, for example, that the HS50 EXR boasts the world's fastest AF system of any compact camera in its High Performance mode, with focus times being as short as 0.05 seconds. This is partly thanks to the incorporation of sensor-based phase-detect pixels, which, with the more standard contrast-detect method provide an Intelligent Hybrid AF system, but it's also attributed to the HS50 EXR's processor.

Dubbed EXR Processor II, this is said to achieve processing times twice the speed of the previous-generation EXR Processor. Fujifilm also claims this enables a start-up speed of just 0.5 seconds, while also facilitating an 11fps burst mode (at full resolution) for up to six frames.

The HS50 EXR 1/2in 16MP EXR CMOS II sensor works on the same principle as previous EXR sensors, in that it can alter its colour filter array depending on the shooting situations. Its three modes allow it to switch between High Resolution, Wide Dynamic Range and High Sensitivity and Low Noise options.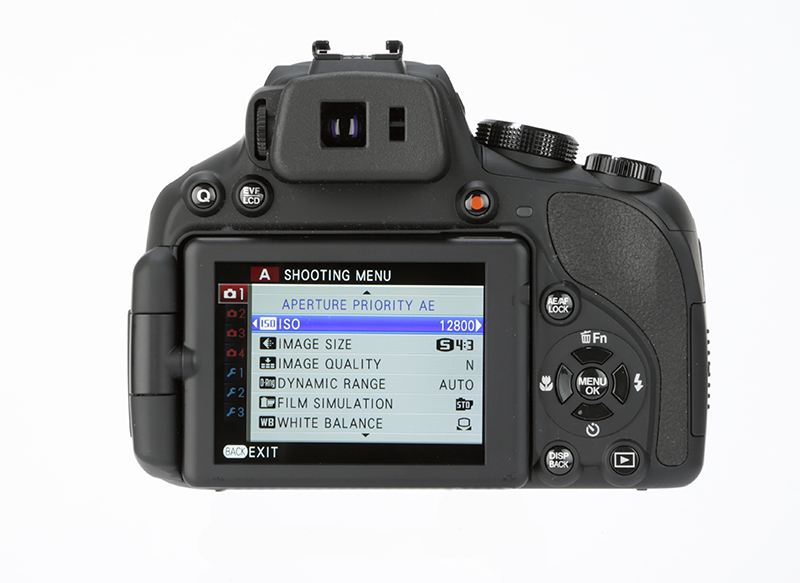 LCD screen
Other features of the HS50 EXR include an articulated LCD screen which presents details with 920k dots. Above this there's an electronic viewfinder, with an equally impressive 1.44m dots, while the top-plate's hotshoe allows external flashguns to be used with the camera.

The HS50 EXR is one of the few superzoom cameras to also offer a Raw shooting option for those who want to take processing into their own hands, while full HD video recording can be set to capture at up to 60fps. There's also the option to shoot at 11fps (at maximum resolution for up to five frames), as well as focus peaking when manually focusing.