Sony Cyber-shot WX300 review
Review Date : Tue, 30 Apr 2013
Author : Doug Harman
The Sony Cyber-shot WX300 is an eminently pocketable digital camera that still has enough room in its svelte form to pack in a large 20x optical zoom lens and Wi-Fi. We give it the once over in the Sony WX300 full review
| | |
| --- | --- |
| Pros: | Large optical zoom; Built-in Wi-fi; Responsive in operation; Fast focusing |
| Cons: | Body almost too small in conjunction with the lens; Noise is a major issue above ISO 800 |
The Sony Cyber-shot WX300 is a neat little digital compact that must be one of the most is pocketable of its type with a 20x optical zoom lens, indeed Sony claims it is a world 1st in the press information claiming it is: "the world's smallest and lightest compact with a powerful 20x optical zoom".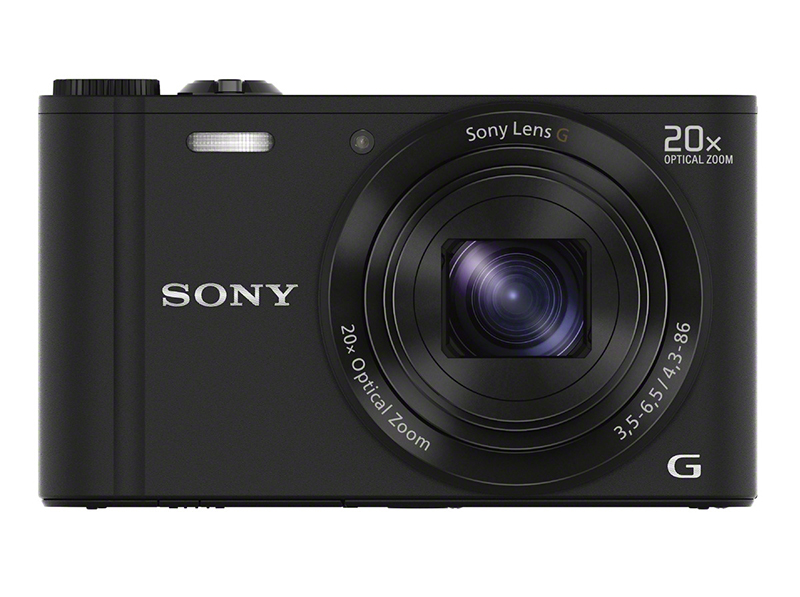 Sony Cyber-shot WX300 Review – Features
It's all very well being small but that can cause handling issues – which we'll discuss later – but what of the camera's key features of note that sit alongside that remarkable Sony G series zoom lens?
Kicking off, the Sony WX300 includes built-in Wi-Fi and Sony's 18.2-megapixel Exmor R CMOS sensor that combines some of the company's latest sensor trickery for low image noise high quality images and the ability to shoot Full HD movies.
The Sony WX300's 20x optical zoom lens gives a 35mm equivalent zoom ratio of 25-500mm's but can be extended even further out to 40x with Sony's Clear Image Zoom technology – basically a clever digital zoom. Thankfully there is Optical SteadyShot image stabilisation built in to reduce hand shake and another neat feature is the 10fps frame rate that can really motor through your camera's SD, SDHC, SDXC external storage.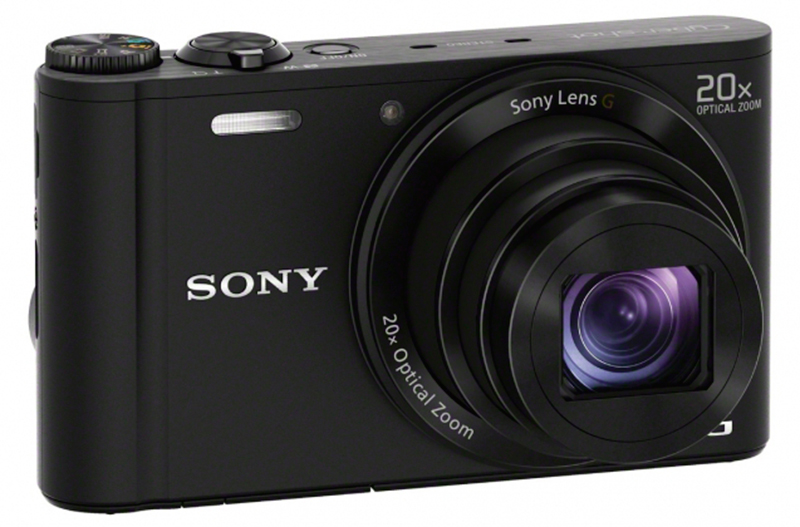 Intelligent Auto

One of the Sony WX300's features that is pretty much a ubiquitous feature of many similar digital compacts today, is the Intelligent Auto mode. In essence, "iAuto" is able to recognise the scene you're about to shoot and adjusts the camera settings accordingly without you doing a thing. And nine times out of ten it works really well, it is just that the system is a little slow when choosing the "correct" mode; it defaults to basic point and shoot mode if it cannot decide what to do.
The Sony Cyber-shot WX300 backs up its iAuto mode with a "Superior Auto" mode, which does a similar job to iAuto but is able to recognise if the subject is moving and can then set the AF system to track it to keep it sharp. However, why Superior Auto is not built into the iAuto system I don't know.
Other modes include another common bit of technical trickery in the shape of iSweep Panorama where, as the name suggests, you "sweep" the camera around to grab a long thin panoramic of a scene. There's a set of neat artistic effects, which can be applied to both images and videos. If shooting portraits, then the Sony WX300 can be set to automatically remove problem skin such as spots or blemishes.
The Cyber-shot WX300's videos are recorded at Full 1080p HD (at 50i) and the camera's Optical SteadyShot can be used alongside the video in its Active Mode which works really well at helping ensure smooth and steady video clips and is, frankly, a vital bit of kit at longer camera's longer focal lengths.