Panasonic Lumix TZ40 review
Image Quality
Panasonic Lumix TZ40 review – Image Quality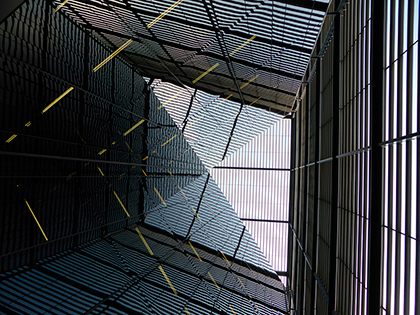 With a higher resolution and more photosites (pixels) crammed onto the same sized sensor as the Panasonic Lumix TZ30 we had reservations about how the Lumix TZ40 would perform at high ISO. The good news is the Wavelet noise reduction technology works admirably at reducing the effects of noise when high sensitivity settings are used. That said, colour noise is evident at ISO 1600 and images do gradually get softer the higher you go. Shooting in poor light, noise-free results are produced between ISO 100-800 but you will want to avoid using the expanded ISO 6400 setting. 

As for resolution, the 18MP MOS sensor details high levels of detail for a sensor of its size.
Inspecting our resolution chart, the Panasonic Lumix TZ40 managed to resolve 22 lines per millimeter at ISO 100. This reduced to 20 lines per millimeter at ISO 200, and inspecting the results at the high end of the range, the sensor resolved 14 lines per millimeter at ISO 3200 and 10 lines per millimeter in the expanded ISO 6400 setting.
Metering and colour

The Panasonic Lumix TZ40 has three metering modes to choose from – Multi, Centre Weighted and Spot. Set to Multi for a majority of our test images, we found the camera has a tendency to favour getting the exposure spot-on in the shadows, meaning there were times where detail was burnt out in the highlights. Without the support of raw, we found ourselves having to set the exposure compensation between -1EV and -1 2/3EV in exceptionally bright lighting conditions to ensure highlight detail was retained.
The Lumix TZ40 captures bright, vibrant colours very well and there were no obvious signs of the saturation reducing as the sensitivity was increased. With the camera set to Auto white balance, we found that we could trust the cameras perception of colour temperature and it recorded faithful colour. Alternatively, there are 14 creative colour modes to experiment with. These can be accessed by setting the mode dial to creative control and include settings such as cross process, high dynamic and dynamic monochrome.