Panasonic LUMIX LF1 Review
Design
Panasonic Lumix LF1 Review – Design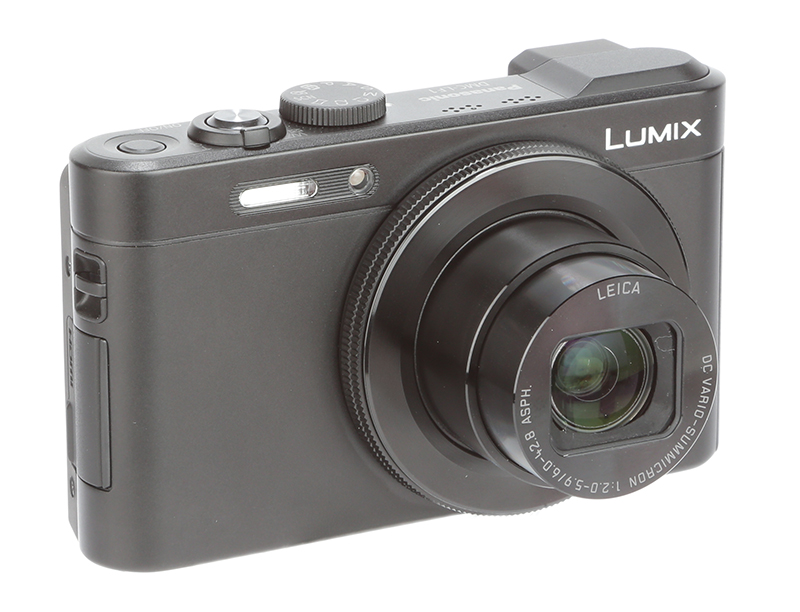 The Panasonic Lumix LF1 eschews the design of the Panasonic LX7 and instead opts for a more sleek and unfussy look that's a little reminiscent of Sony's RX100. Its proportions are a little closer to Canon's PowerShot S110 or Nikon's Coolpix P330 though, with dimensions of 102.5 x 62.1 x 27.9mm meaning that it'll easily slip into most pockets and the weight won't be too troublesome either coming in at 192g.
It has a quality feel and while the curved edges mean there's no space for a handgrip of such, it still feels comfy in the hand.
Body mounted controls are kept reasonably sparse. Along with the on/off button on the top plate, there's a mode dial which is accompanied by the shutter button that features a zoom control round its collar.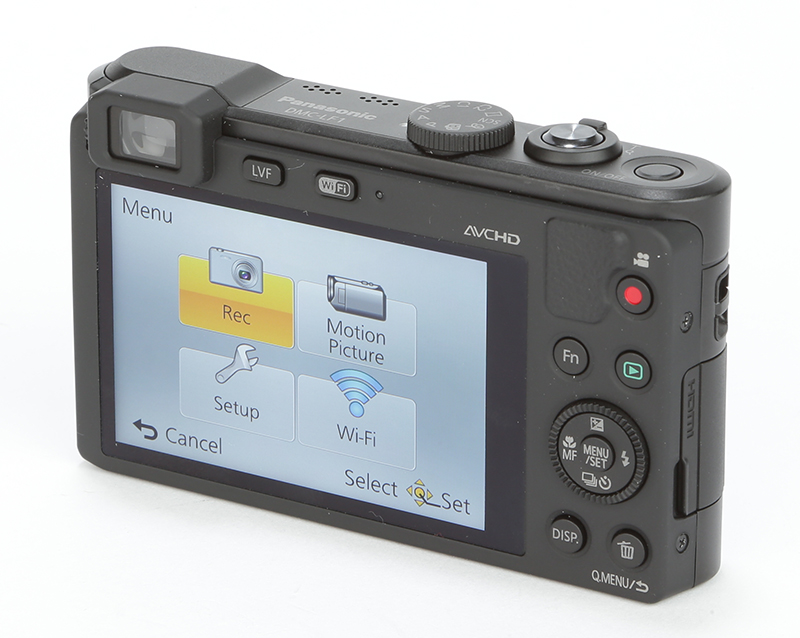 Rear controls

At the rear of the Lumix LF1 you''ll find scroll dial round a 4-way set of controls (Focusing, Drive, Exposure Compensation and Flash Control), with buttons to access display modes, playback, quick menu/trash and a programmable function.
On top of this there are controls to activate video recording, Wi-Fi and the EVF (no eye sensor here).
Turning to the front and unlike the Panasonic LX7 with has a dedicated aperture control ring, the LF1 has a multifunctional control ring that can be set-up to control aperture, shutter speed, ISO and Creative Control.