Ricoh GR Review
Review Date : Thu, 20 Jun 2013
Author : Matt Golowczynski
The Ricoh GR has been developed as the successor to the GR DIGITAL IV. It boasts an APS-C sized sensor and 18.3mm f/2.8 fixed lens, but how does it perform in the What Digital Camera Ricoh GR review?
| | |
| --- | --- |
| Pros: | Light weight yet solid build; Consistent sharpness across frame; Great shot-to-shot times; Speedy AF |
| Cons: | Slightly warm AWB; Disappointing video quality; Sensitive metering system; JPEG noise reduction too harsh |
The Ricoh GR is the first in the Ricoh GR Digital range to feature an APS-C sensor; a significant change on the 1/1.7in sensor found in the previous model in the range.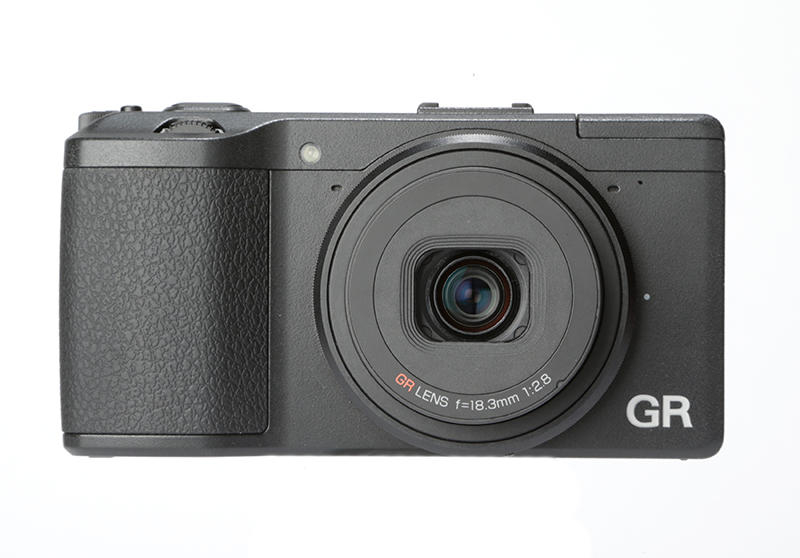 Ricoh GR Review - Features
Not only is the Ricoh GR's 16.2MP APS-C sensor reasonably large in size, but it also lacks an anti-aliasing filter in front of it for the benefit of detail. Ricoh has also developed a new GR V processor to support the new sensor, which includes a post-capture Moire Pattern Removal function; this promises to counter any ill effects from the omission of the anti-aliasing filter.
The Ricoh GR's newly-developed 18.3mm, f/2.8 lens is said to have been optimised to work specifically with the sensor, and the marriage provides an effective focal length equivalent to 28mm in 35mm-terms. The optic includes elements with a high refractive index and low dispersive qualities, and it also integrates an ND filter for lengthening exposures.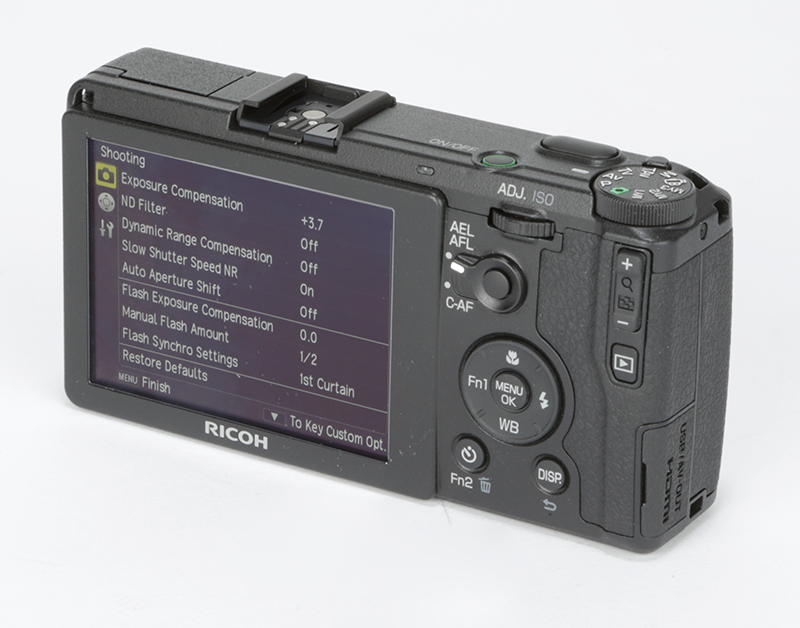 LCD screen
The GR also features the same Sony WhiteMagic LCD technology seen on Sony's RX100 and Sony RX1 compact cameras, with its 3in display containing 1.23million dots. With this high resolution it promises improved image brightness and contrast over conventional LCDs, even when shooting outdoors.
Ricoh has also added a new AF Function button/lever to the rear of the GR, in order to make spontaneous continuous shooting easy. An Aperture Preview/Effects button also makes good use of space on the side of the camera; this allows depth of field to be previewed as easily as on a DSLR, although a range of other options can be assigned to it should you require it to perform a different task.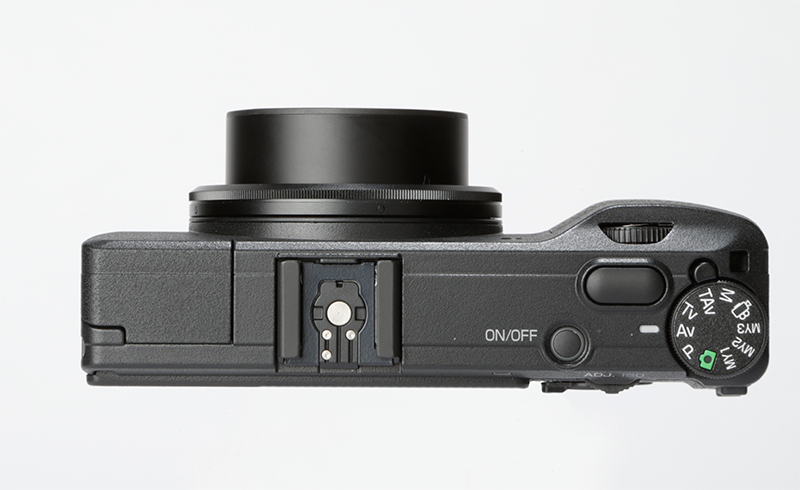 Pentax partnership

The Ricoh GR is also the first camera in Ricoh's compact stable to show influence from Pentax, whose camera division Ricoh acquired two years ago. This comes through the Time-Aperture Value (TAv) option, which has long featured on the mode dial of Pentax's models, adjusting sensitivity according to the aperture and shutter speed selected.
Other features on the GR include a new 35mm Crop mode, which trims away the edges of the frame to change the effective focal length to 35mm, as well as full HD video recording and in-camera Raw developing options. There's also a raft of Effects options such as Positive Film Tone, Bleach Bypass and High-Key.