Nikon COOLPIX P520 Review
Performance
Nikon COOLPIX P520 review – Performance
The Nikon Coolpix P520 takes a good couple of seconds to become fully operational after powering up, and moving around the menu system is characterised by a slight delay between button pressing and the camera registering a change. Things are much better with the AF system, however, with generally prompt focusing times throughout the focal range. While some (expected) slowdown occurs when lighting levels fall a little, the
camera's ability to focus against low-contrast subjects is commendable.

As the Nikon P520's viewfinder lacks an eye-sensor to determine when the user requires it, it needs to be manually bought up by a button press. This isn't perhaps too great an issue, although it can only be activated when the display is folded to face the back of the camera. This means it isn't possible to alternate between the two with the same fluidity as on other models. The viewfinder has the benefit of providing a 100% view of the scene, although its size and fairly low resolution disappoint.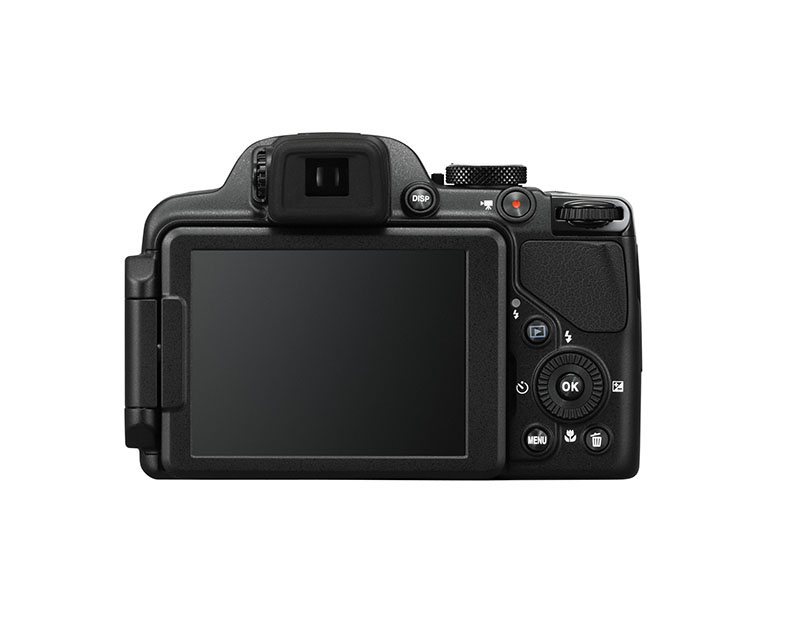 Impressive LCD screen
The Nikon P520's LCD screen, however, is impressive. Large, bright and capable of maintaining good contrast in brighter conditions, it's a joy to use. Its high resolution also makes scrutinising image details simple and pleasing, and while its viewing angle could be better this is less of a concern with such a camera where its display can be adjusted.

The majority of the time the Nikon P520's GPS system records location within a perfectly acceptable degree of accuracy, although during this test it would occasionally place images captured at the same position within seconds of each other across a surprisingly broad area (upon opening ViewNX 2 Nikon does point out that images may be displayed at different points to where they were actually captured, depending on the accuracy of the GPS system and the data recorded).