Canon EOS 700D / Rebel T5i review
Image Quality
Canon EOS 700D / Rebel T5i review - Image Quality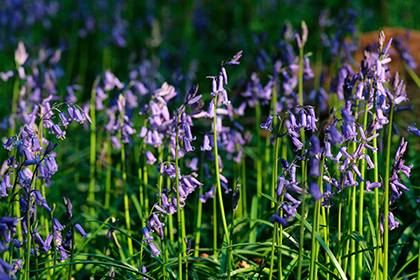 Colour and white balance
The Canon EOS 700D's Auto White Balance copes with a range of scenes well, delivering pleasingly natural looking shots that retain the mode of the scene. On occasion though we did experience results that could be considered a little cool when shooting in artificial light in some circumstances.
The are a host of White Balance presets to choose from (though surprisingly without the ability to set colour temperature numerically over the Kelvin scale), while there is a selection of Picture Styles to choose from, including landscape, portrait and monochrome that can be applied to the image, though the differences can be very subtle.
Exposure
We've seen the Canon EOS 700D's iFCL 63-zone metering system on a host of other EOS DSLRs and in most lighting conditions can be trusted to capture the scene faithfully. In some instances though under tricky lighting conditions, it can be a touch inconsistent, marginally overexposing the scene.
The Auto Lighting Optimizer is designed to balance highlight and shadow areas, with 3 strengths to choose from, as well as a disabled option. It does the job in high contrast scenes, but at its High settings can produce a slightly HDR-esque result that may not be to everyone's taste.
There's also HDR Backlight Control which interestingly doesn't produce extreme HDR images, but instead attempts to produce a more balanced image with better detail in both lighter and darker areas. As 3 consecutive shots are taken in quick succession, a tripod may be desired if critical sharpness is demanded. In most instances, if a broader tonal range was needed, we'd recommend to simply shoot a single Raw file which can then be processed later.
Resolution
While the 18MP sensor can't quite resolve the same amount of detail as its higher resolution rivals at low ISOs, its still very good. In our technical tests, the Canon EOS 700D is capable of resolving 24 lines per mm (lpmm) at ISO 100, while this only drops down to 20lpmm at ISO 12,800. In real world tests and images show very good amounts of detail, though to get the best from the sensor a high-quality optic is desired.
Image Noise
Base ISOs are devoid of image noise, with texture beginning to become noticeable above ISO 800 and getting progressively worse as the sensitivity is increased. That said, shooting at ISO 6400 will still deliver acceptable results, though we'd recommend against shooting JPEGs if you intend to view images at full size as the 700D's image noise reduction system blurs the image slightly in an effort to control this. Raw files, though displaying pronounced colour noise, retains more detail which can then be fine-tuned later in a program like Adobe Camera Raw.