Fujifilm X100S review
Design
Fujifilm X100S review – Design

One of the many charms of the Fujifilm X100 was its rangefinder-esque, retro design, so Fujifilm has pretty much left the overall design of the Fujifilm X100S untouched, with the most notable difference of a 'S' on the button right on the front of the camera signifying the new model.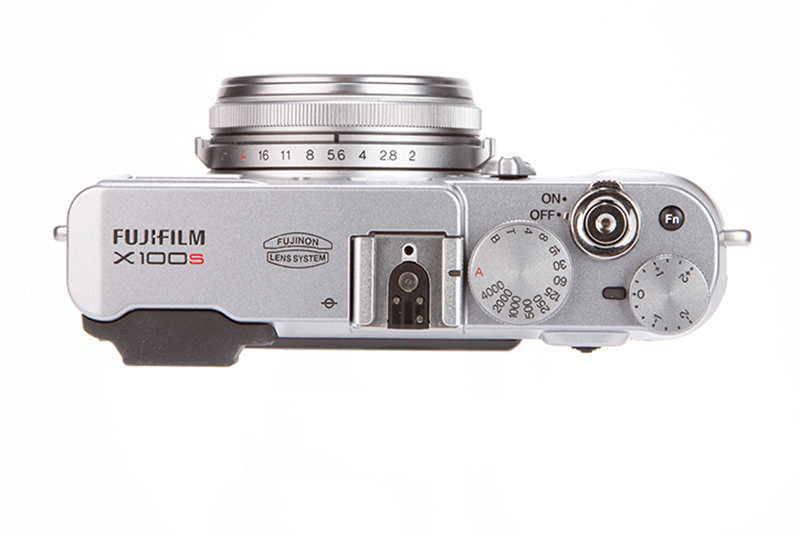 The Fujifilm X100S is a lovely looking camera that lingers in the mind compared to the more formualic, modern designs sported by a lot of other cameras. It backs this up with a real high-end, premium feel thanks to die-cast magnesium top and base plates. The aperture ring feels the part, producing nice, postive clicks through the aperture range, while the manual focus ring is finely grooved and delivers just the right amount of friction for a quality feel.
There have been some subtle changes round the Fujifilm X100S though. The shutter speed dial now sees a more pronounced space between the A position and the other shutter speed settings, while the EVF/OVF switch at the front of the camera has also be revised for easier operation. To make it to select the more commonly used Single AF mode when shooting with the viewfinder, the AF mode switch has been re-jigged, with it now running AF-S, AF-C, MF as opposed to AF-C, AF-S, MF.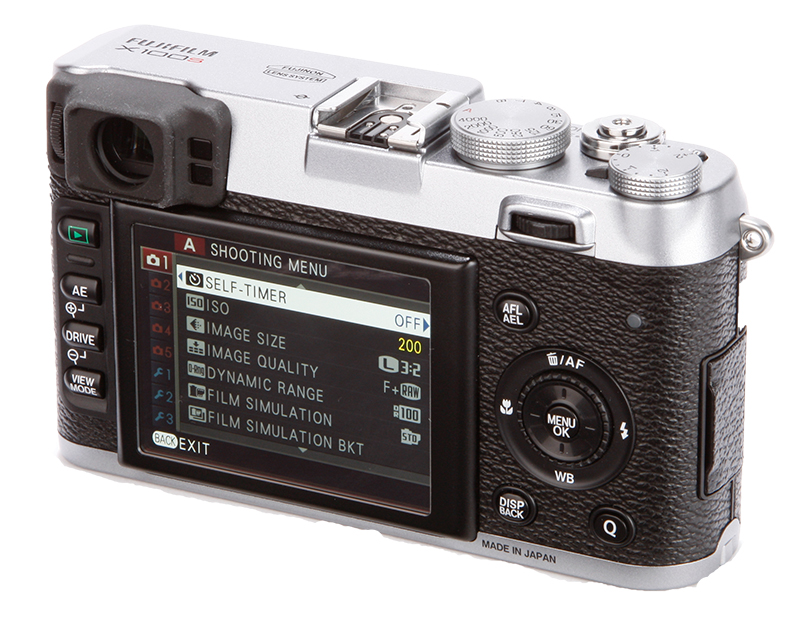 The Fujifilm X100S's button layout at the rear remains the same, though there have been a couple of changes to what each button does. The Raw button at the button right has changed to Q, providing quick access to an on-screen quick menu of the camera's main settings, while the Drive and AF selection buttons have swapped round. The Drive mode is now on of the 4 buttons to the left of the screen, with the AF selector is the top position on the d-pad. Speaking of the d-pad, this and on the scroll dial are the only really elements of the camera that feel low end, which would benefit from more tactile materials for a better feel.