Canon EOS 6D review
Image Quality
Tone & Exposure
As to be expected, the tried and tested 63-zone metering system produced identical exposure results to those that were previously produced out on the 7D and 5D Mark III. The metering system is one that you can rely on to attain accurate exposures and if we were to be really critical shots are -0.3 EV darker than perhaps you'd like. A quick tweak of the Exposure slider in Camera Raw can soon put a fix to this, or if you're shooting in JPEG and not Raw, you may want to dial in +0.3 EV exposure compensation.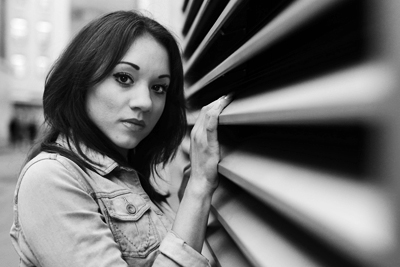 Click here to view the Canon EOS 6D image sample gallery.
White Balance & Colour

Photographing a colour chart that's illuminated by daylight-balanced lamps in a controlled studio environment is a good test of how a camera renders colour and white balance. Both the vibrant and pastel colours on our Checkr chart were recorded accurately from ISO 100 through to ISO 12800. At ISO 25,600 we noticed the saturation of colour dropped ever so slightly but not enough to cause any concerns. All the way up to the maximum equivalent ISO setting of 102,400, colour remained bright and vibrant, which is testament to the 6D's full frame 20.2MP sensor.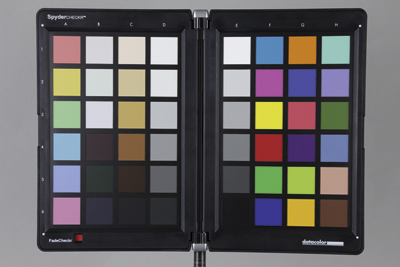 Canon EOS 6D Colour Chart Test @ ISO 100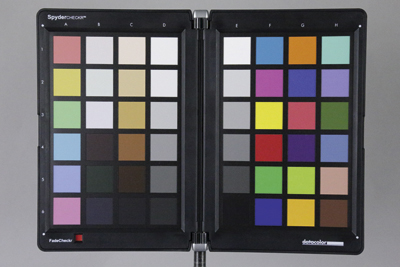 Canon EOS 6D Colour Chart Test @ ISO 25,600
Sharpness & Detail
The new 20.2MP sensor provides exceptional levels of detail, but how does it compare to the 5D Mark III's 22.3MP sensor? Given its higher pixel count you'd expect the 5D Mark III to resolve more detail, which it does by the slimmest of margins. The 6D's sensor is capable of resolving finely spaced horizontal lines right down to 34 lines per millimetre, which is equal to Nikon's D600 at the same ISO sensitivity. Push up to the 6D's maximum equivalent ISO setting of 102,400 however and the sensor resolves a reduced number of 20 lines per millimetre.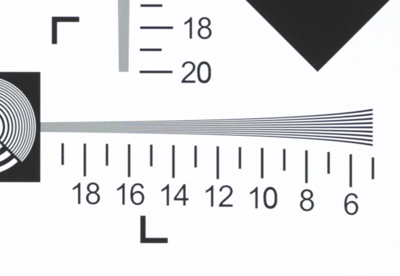 Canon EOS 6D Sharpness & Detail Test @ ISO 100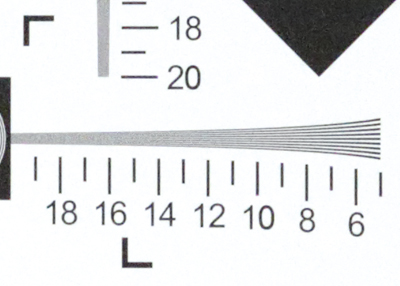 Canon EOS 6D Sharpness & Detail Test @ ISO 25,600
ISO Quality
Being a sensor that we've never tested before, we were keen to find out how well the new chip could control image noise. If you shoot at the low end of the ISO scale between 100 and 3200 you'll be rewarded with clean, noise free images. It's only really when you start to push beyond ISO 3200 that you can pick out very faint traces of noise creeping into images when viewed at 100%. With a small amount of noise reduction applied in post processing you'll be able to produce more than acceptable results at ISO 6400 and even 12,800 with a push. In the high expanded settings, noise starts to degrade image quality much more so we'd advise to stay clear unless it's really necessary.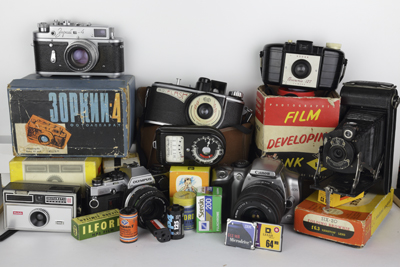 Click here to view the EOS 6D's ISO performance from 50-102,400.